MikeC wrote:Keep on truckin' w/ that thang, colm!
I am hoping it will...
100k hours... just a few more years.
I dug into an older p4 dell something I got for free, it had some case problems, turned out to be a serious error, nothing was any good, even the power supply suffered. Bad metal or something... too lively to stay "colm". So it sat for some years.
the unique dell heatsinks with the clips, no springs, rather hefty chunk of aluminum.
took it all apart, ground off the studs and slapped it on my 875pbz. I have not removed the mobo since installing in 2007(?)
This may have run all this time by not running full speed...conservative runtime. Big cpu for its day, I still encoded videos etc.
So..
another reverse duct is made (will get photos) out of the original dell to go with the dell heatsink, stainless steel to bridge to the fan in fancy shaping.
and I opted to get some "k5pro" from greece for thermal compound.
Already things to notice..the memory with all four banks for some time now, is much faster than I never experienced. the dell heatsink is drawing from that area.
I laft off with this memory as the fastest timings in the world, all models after this generation slowed way down. Web pages pop right into the led screen.
I have this on a very large fan as I have photos in previous posts...the hack job.
will get more photos when I dig into it again for the new compound.
here is the modified xp90 with 72500 hours. Now retired. As original, it would not have made it. I added aluminum and 3000psi epoxy years ago...on a 2.8e p4 is where this one began, running it ever since.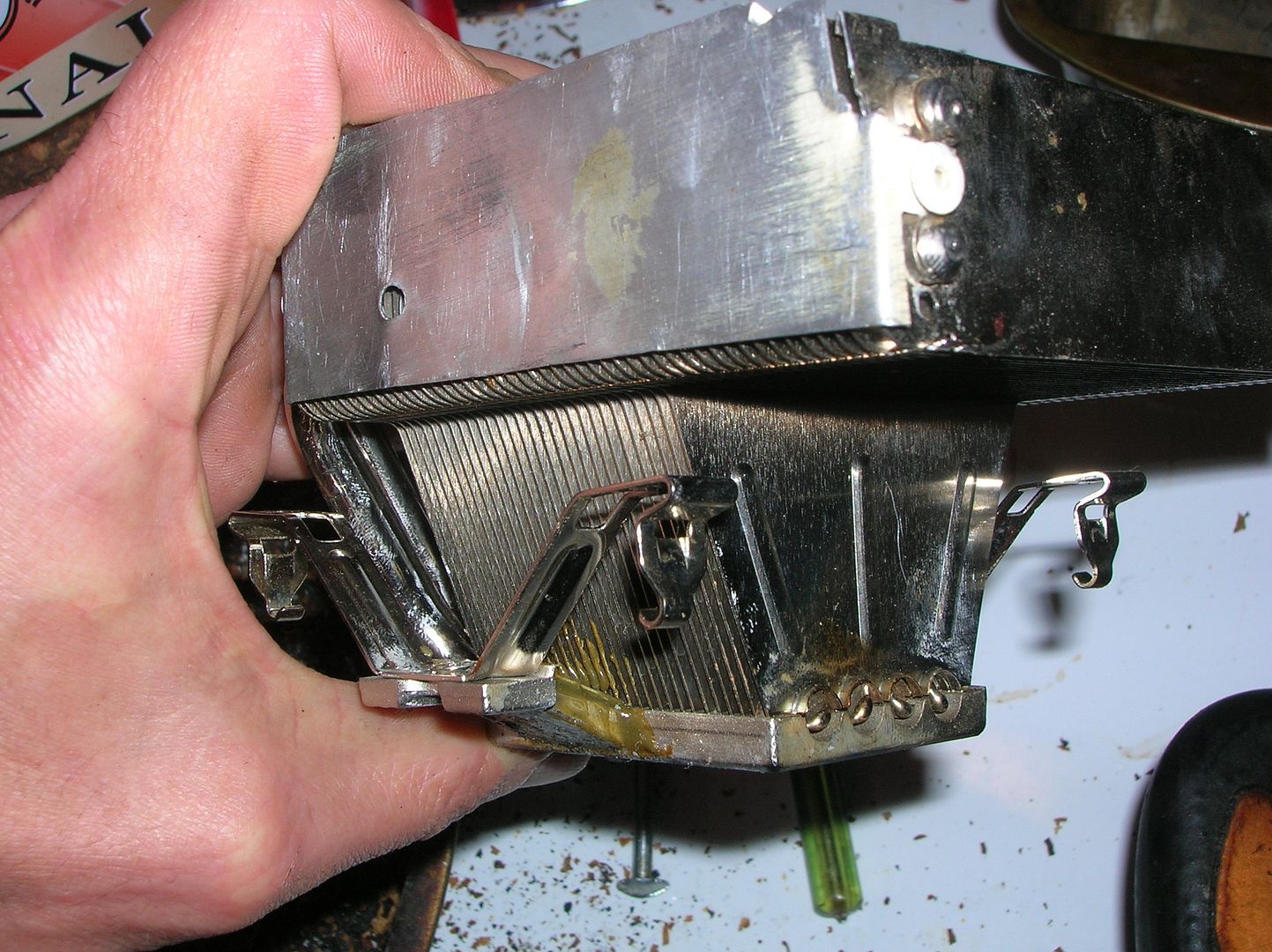 note, the pipe openings at the bottom did something metallurgically interesting.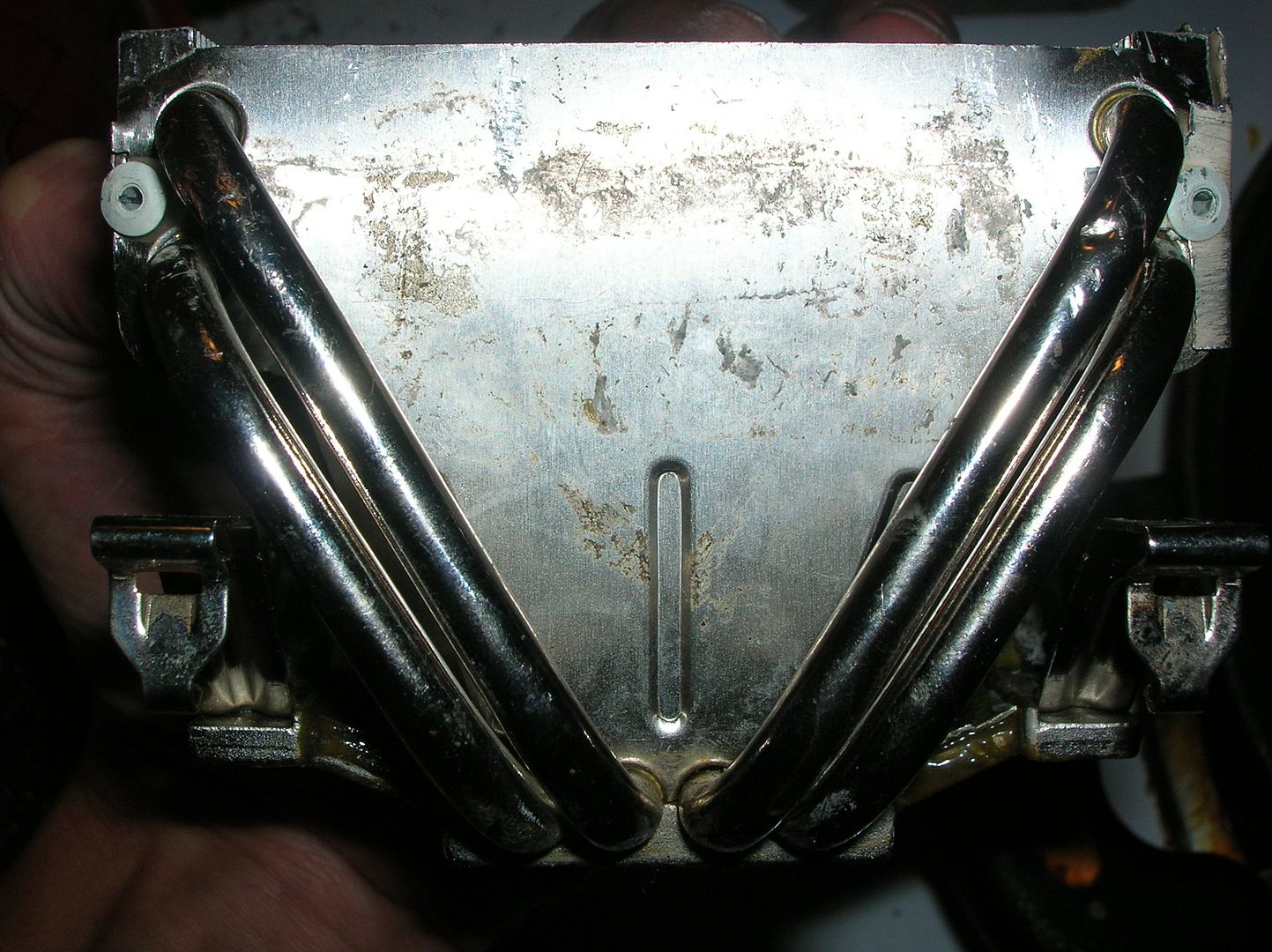 the spring clips, still sitting perked up and parallel...8 years or so. Many hours.
the bottom with my home made goo still on it. This will never have a use again... went a long time, and still workable.