I know it's weird to upgrade a retail computer from Compaq, but it was given to me from a friend, and I wanted to have a passive but somewhat powerful system for P2P downloading (anime + others), internet surfing, etc. Didn't have a lot of money to upgrade, but I did what I could/the minimum.
The Specs:
Compaq Case
ASUS P4G533-LA mobo (included with the Compaq)
Pentium 4 2.5Ghz Northwood
1GB DDR266 RAM
120GB Samsung Spinpoint Quiet HDD, IDE
CDRW, DVDROM, Floppy.
Integrated Video (no AGP slot..
)
Scythe Ninja CPU HSF
Vantec Stealth 470W PSU modded with one Panaflo 80mm Fan. (took out the three LOUD stock fans)
PSU is moved to the top of the case, external.
The hot air escapes from where the PSU was supposed to be.
The white LED fan is the "CPU fan" (since it won't let me not have one), and I place it on top of the Ninja when the CPU is under 100% load. Otherwise, it helps cool the PSU a bit more (there's already cool air coming out of the PSU even when the fan is almost inaudible/at its lowest setting). Also.. I don't want to have a lot of dust from moving parts inside the case, so I placed the fan outside.
The entire system is ALMOST inaudible. You have to sit right next to it to hear it. only TWO 80mm fans running at VERY low speeds, and the HDD is pretty much inaudible.
Planning on getting a Fanless PSU later on when I have more money, like a ThermalTake PurePower Fanless, an Antec fanless PSU, or a MGE Magnum Fanless. And put it outside of the case.
Temps are pretty high (50s to 60s idle, fanless), but the system is still stable, has never crashed.
Pictures:
PSU on the outside: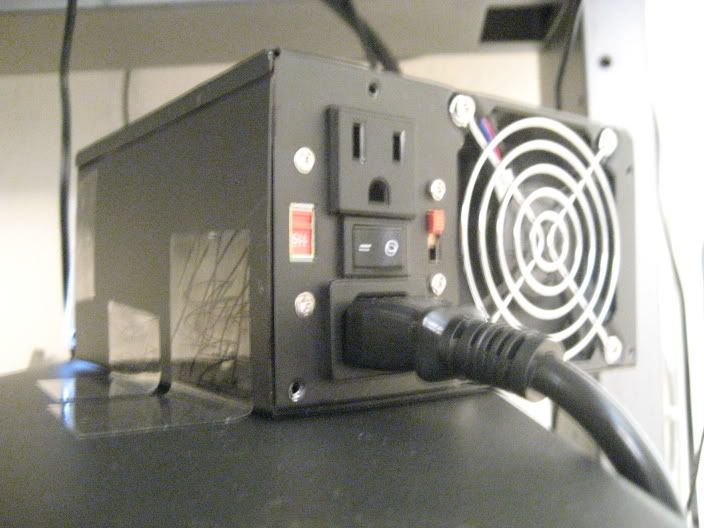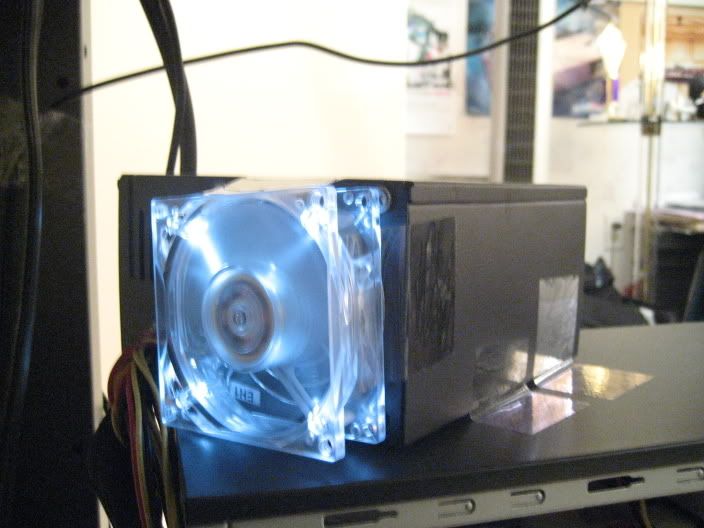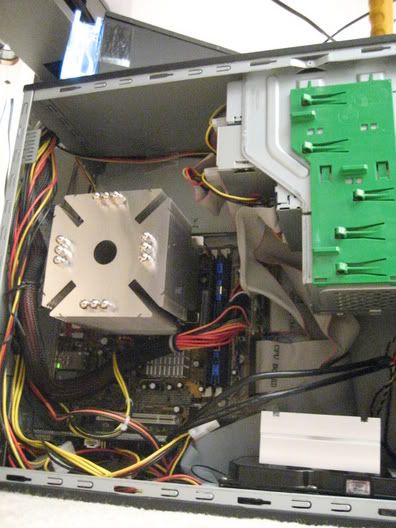 HDD "cooling." I got bored..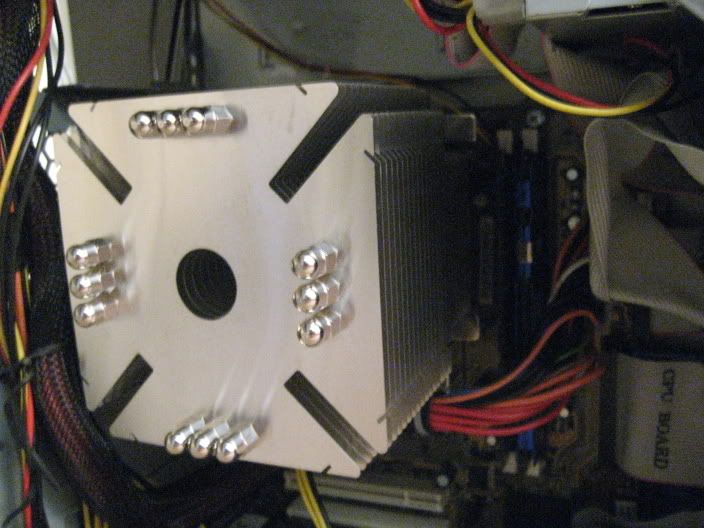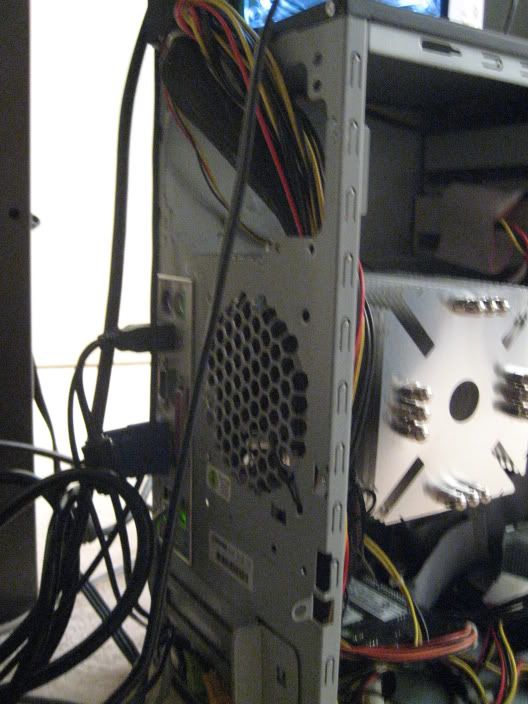 Critique welcome!