Hello there well I've been coming to SPCR For nearly a Year now and I've spend a good few hundred Pound on PC silencing and have had about 3 different versions of my PC in that time, not so much in different hardware but just getting it slicker and quieter.
I'm pretty happy with what I've got now of course there are always things I could do to make it better
but at the moment I can't hear it.
First off lets look at the system I had when I First started (this was my loud OC'd Computer) I see lots of people started off like this and is why they get into PC silencing.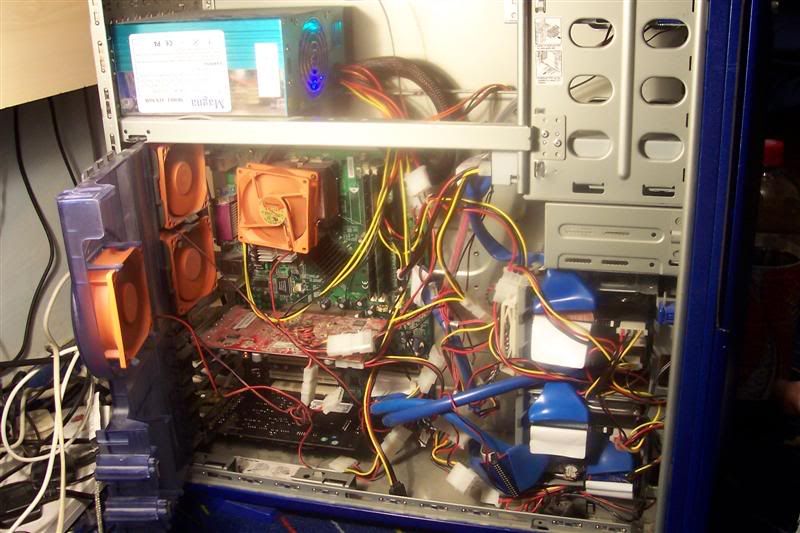 This my First Attempt at silencing it was a hell of a lot quieter but it just wasn't good enough.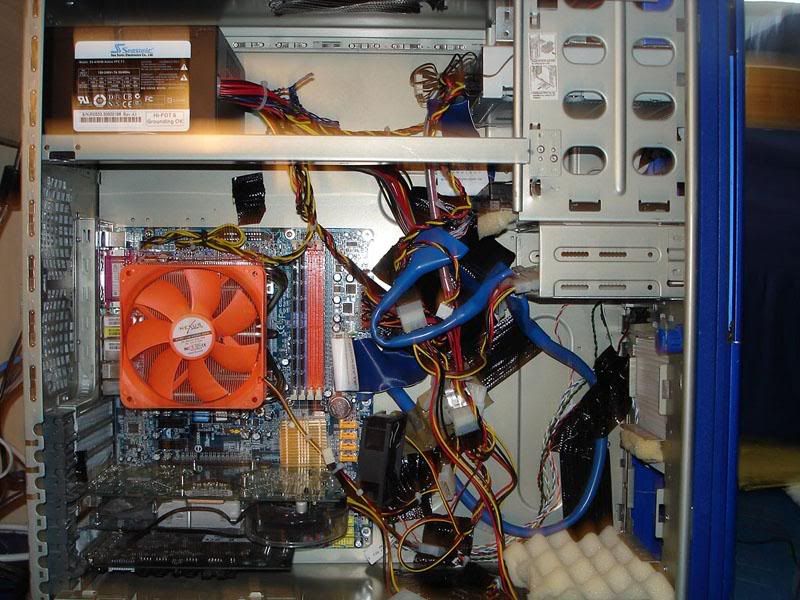 Here we see my second attempt looks similar but was better set up and most importantly Quieter.
And finally we come to my latest setup
Let me describe it before I start posting some Pictures.
Ill start off with the components.
Motherboard - Gigabyte GA-K8N Ultra-9
Processor - Athlon 64 3200 Venice (Thermalright XP120 12CM Nexus)
Graphics card - Geforce 6600GT (Zalman VF900)
RAM - 2x512 Corsair Value select
Sound Card - Audigy 2 ZS
HD1 - Samsung MP0402H 40G
Power supply - Seasonic S12-430
Case - Thermaltake Xavier
Well as you can tell from the Title I am running this system semi Passive I am doing this in a couple of ways,
The CPU Fan is connected to the motherboard and controlled via the Bios It Runs passive up to 40c and then the fan turns on until it reaches 30c.
This seems to work very well when working just in windows the fan doesn't turn on but as soon as I do something processor intensive for any time it turns on, I am happy with this because to get from 30-40 using CPU burn with the fan off still takes about a min.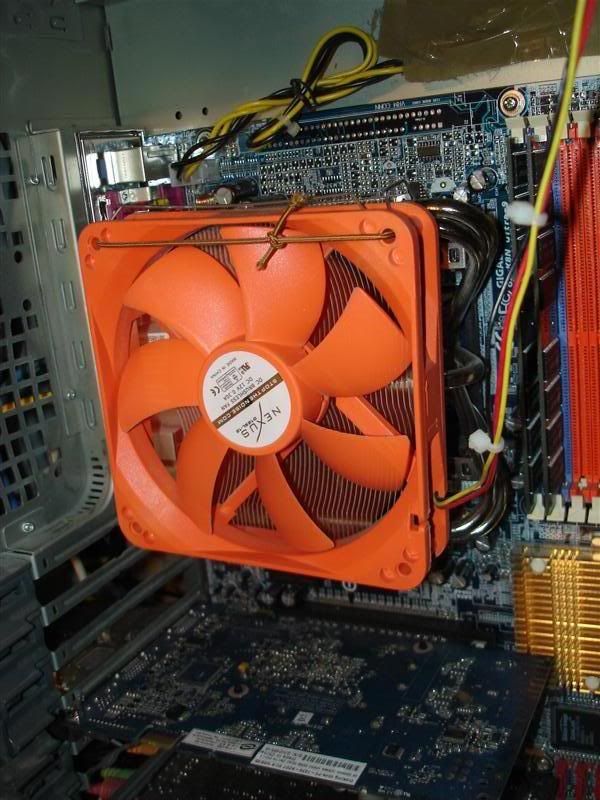 The semmi passive CPU
The GPU is running semi passive in the same way but using Rivatuner in windows it stabilises at 70c I've been running this for about 3 weeks and haven't had any problems.
Zalman VF900 running semmi passive
The only Fan I haven't got around to changing is the PSU Fan because it takes a lot more effort I might get around to it one day but I cant be bothered right now I cant hear it anyway. I'm planning on swapping in a Nexus and having on the CPU header with the CPU so as the CPU fan comes on so does the PSU fan seeing as that's when its most needed, don't know if it will work out well but we will see.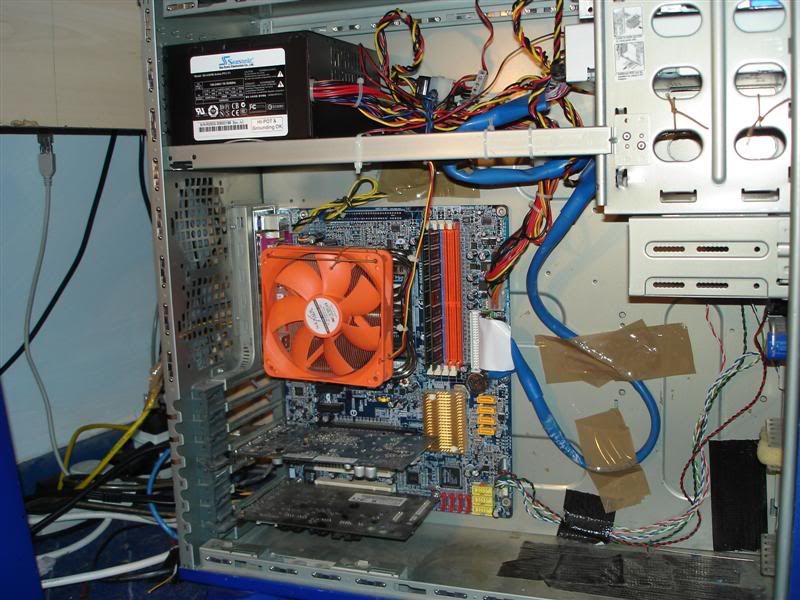 Whole system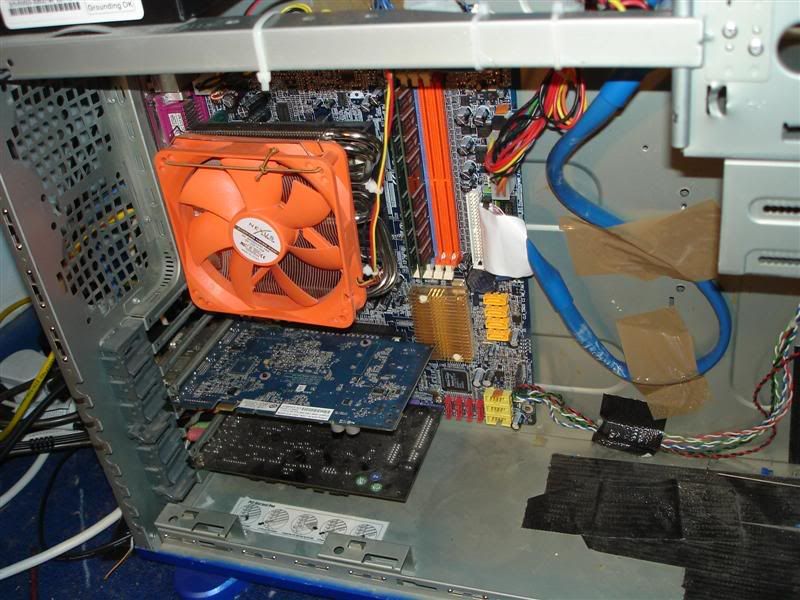 Lower Section
And the last noise making component in my system is the 2.5â€