First off I would like to thank SPCR and everyone on the forum, I've learned a lot on here and I couldn't have done this without you guys.
You can see the specs in my signature below.
Here are the parts I purchased: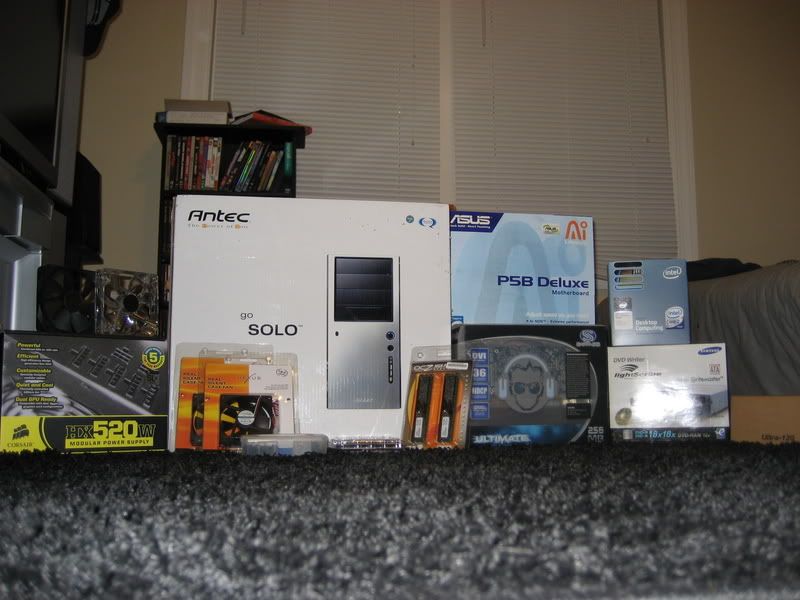 My soft-mounted 92mm Nexus fans for the front panel.
My soft-mounted 120mm Yate Loon fan and Corsair HX520 PSU: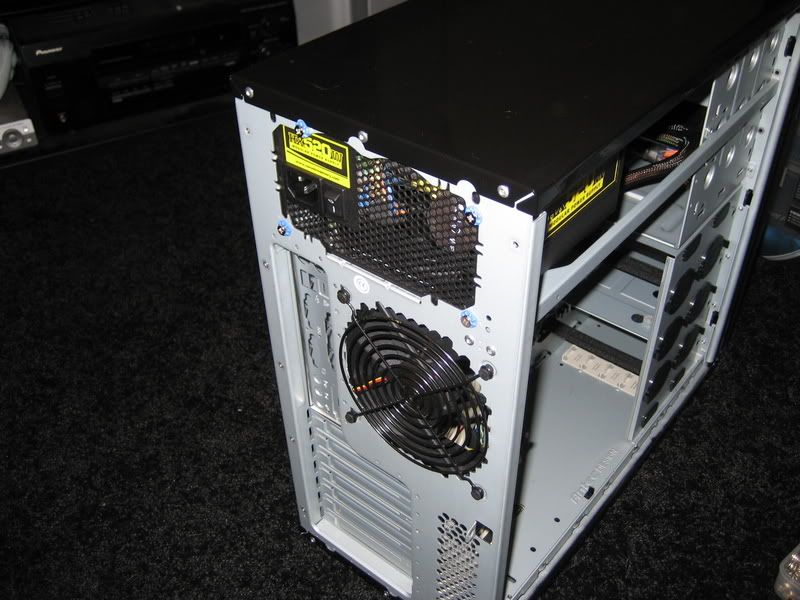 My Thermalright Ultra 120 and 120mm Yate Loon LED fan mounted on my Core 2 Duo E6400: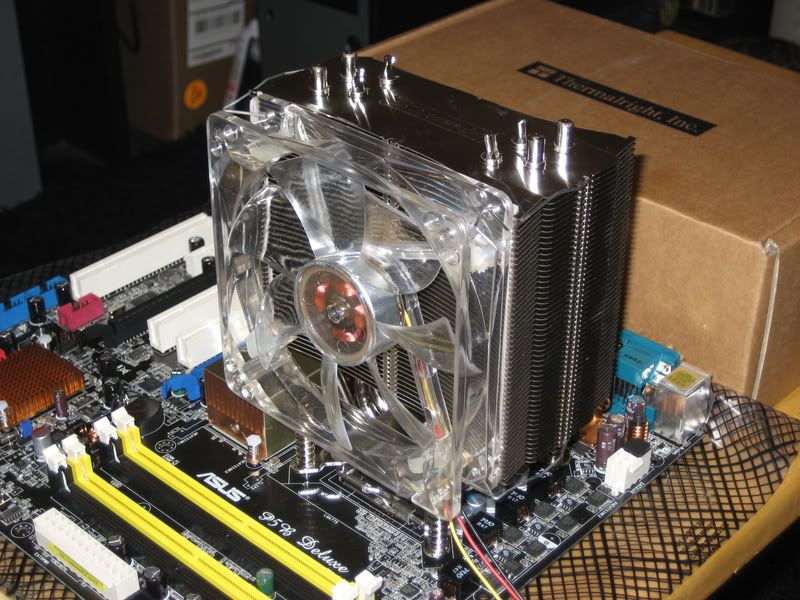 All the parts assembled, including the Sapphire X1950Pro Ultimate w/ Zalman VF900: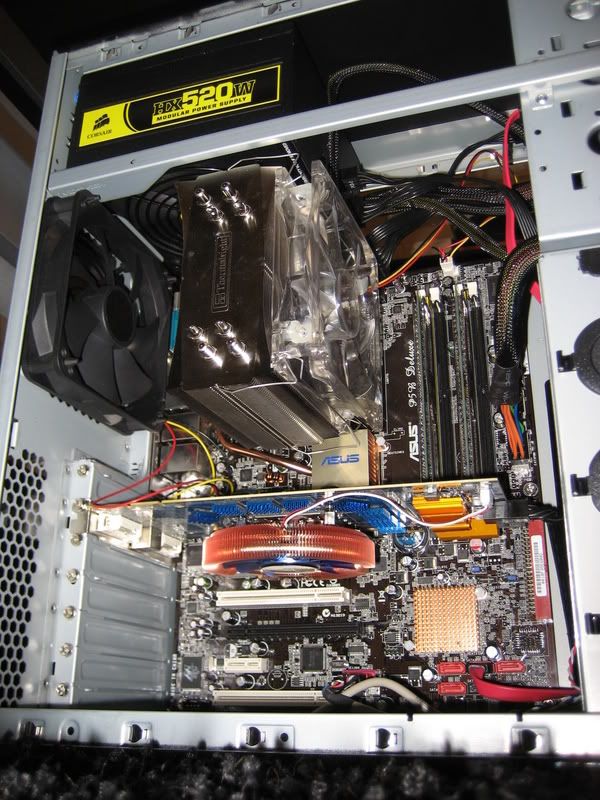 Powered on for the first time:
The intake and exhaust fans are being controlled by the motherboard with a speed of about 1000rpm. The CPU fan is at full speed because the motherboard can only control 4 pin fans, I'll have to figure out what to do with that.
It might not be up to the silence standards as some people here, but it is a huge difference from my last PC. I built it years ago when I didn't know any better, just went for the case with the most airflow. It was called the Tornado 1000, and the name was very appropriate.