Thank You, SPCR!
First off, I'd like to thank everyone here who has made this build a reality. Really, I appreciate it. It was a happy day when I discovered SPCR.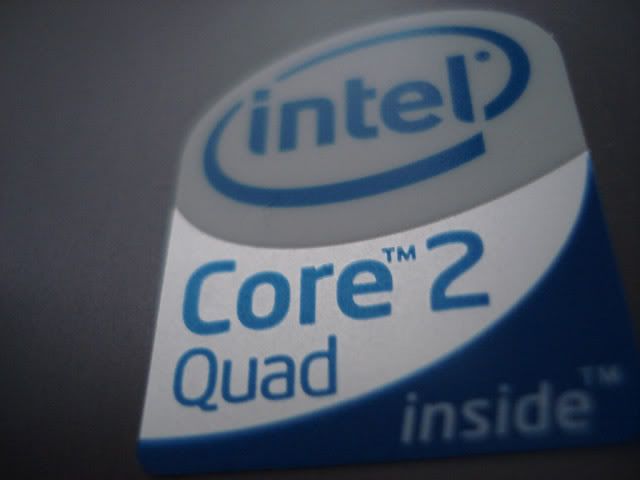 System Specs
:
Case
: Antec P182
Power Supply
: Corsair CMPSU-520HX
Motherboard
: Gigabyte GA-P35-DS3R
Processor
: Intel Core 2 Quad Q6600 G0
CPU HSF
: Thermalright Ultra-120 eXtreme / Scythe S-FLEX SFF21E
Memory
: Crucial Ballistix PC2-6400 2x1GB
Video Card
: Gigabyte 8600GT OC Passive
Hard Drive
: WD5000AAKS SE16 Caviar 500GB
DVD Drive
: Pioneer DVR-212D DVDRW
Accessories
:
2x Yate Loon D12SL-12
Arctic Silver 5
24" SATA Cable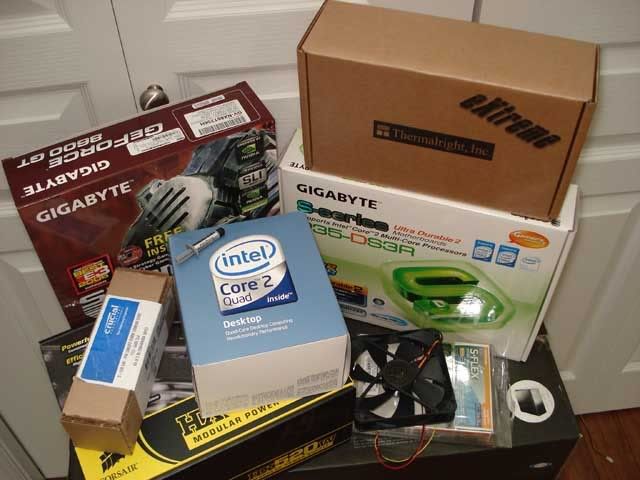 Lots of Boxes.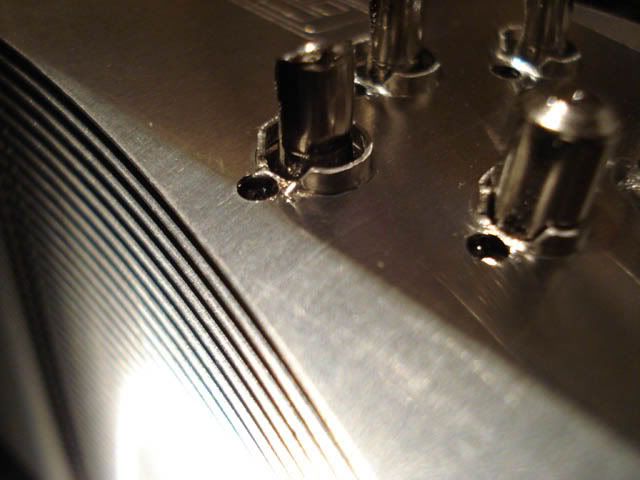 Very nice.
System Pictures
updated 9/21/2007
The innards.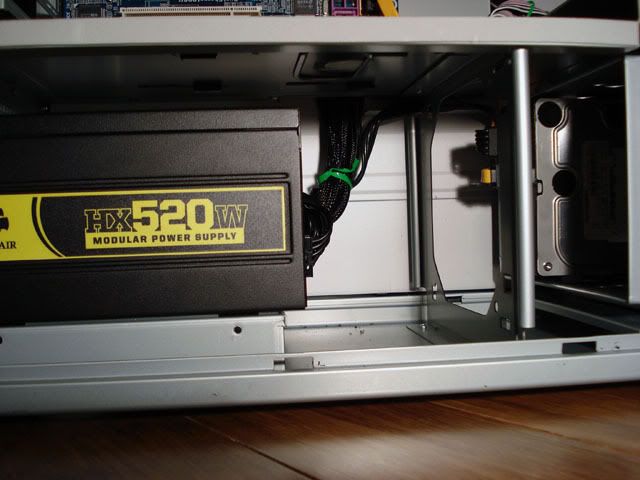 Bottom chamber.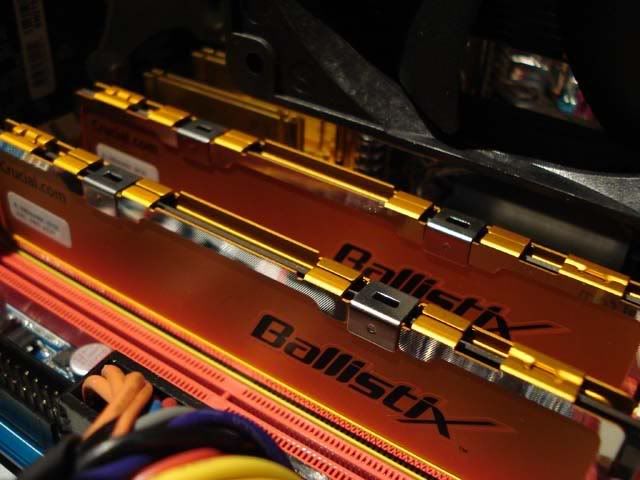 Beautiful heatspreaders on the Crucial Ballistix. I love orange
.
WD5000AAKS. Loud seeks, but overall a nice quiet drive.
Cabling Pictures
For those of you interested in what's behind the back panel...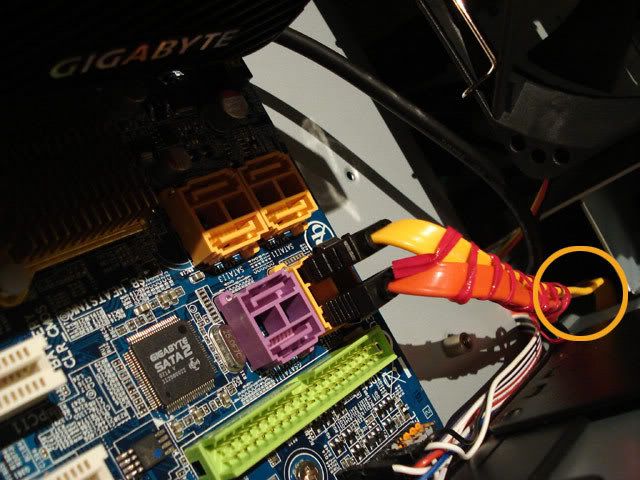 Red: DVD Drive. Yellow: Hard Drive - into the hole...
...and out the back.
Connected to the WD. Where does the SATA Power come from?
Here. And how did it get there?
Like this.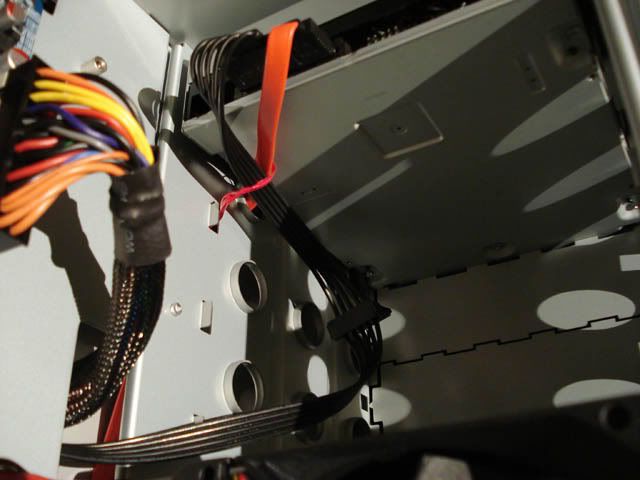 Pioneer DVR-212D Cabling...
The full view.
System Stats
Noise
1. WD5000AAKS Seeks
2. Yate Loon D12SL-12 / Tricool Low
3. WD5000AAKS Idle
Planning to get Fanmates.
Performance
Q6600 8x400 3.2GHz
Idle 34-37 / Load 52-57(FAH) 54-60(P95 SFFT) 67-68(TAT)
GPU Idle 50 / Load ~65+?
HDD 42
Coming Soon
- 2x Zalman Fanmate 2 (may cause complications in cabling)
- Nexus fan mounts: to get or not to get?
- Nexus fan absorber (especially middle fan): to get or not to get?
If you have any image requests I'll try and get them for you as soon as I can.