EDIT:
Late November 2009, after the pc had been in work for 2 years I felt it was time for some serious renewing.. Clean some dust, cut some plastic, bend some metal, cut and solder some wires, replace some parts and get more storage.

This new version is found on page 2, posted Wed Mar 17, 2010 and later.
New pics up Sep 22, 2010.
After several weeks of reading, planning, thinking, buying, driving, waiting, lapping, cutting, drilling, bleeding, soldering and lots of blood, sweat and tears I can finally present my new workstation and file-server. It's not yet completed, but here's an preview. It's V.0.8Beta. The previous Betas was a closed invitational only
The parts so far:
Antec P182 with 2 Tricool fans
Corsair HX620W
Gigabyte GA-P35-DS4, rev 1.1
Corsair TWIN2X2048-6400C4
Intel Core 2 Quad Q6600, stepping G0, Lapped
Thermalright Ultra-120 eXtreme, Lapped, with Coin
Arctic Silver 5
Gainward GeForce 8500 GT 512 MB
BenQ DW1640
Samsung Spinpoint T133 HD401LJ
Nexus D12SL-12 BW * 2
Noctua NF-S12-1200 * 2
Akasa AK-FC-06SL
+ 2 components I'm still waiting for.
Enough talk, here is some pictures to start with, but I'm not a photographer.. More will follow.
2 pictures of the front with different lightning.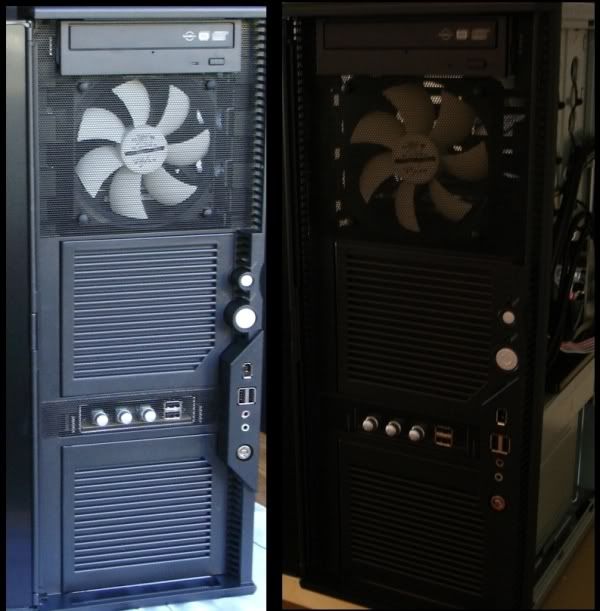 Inside: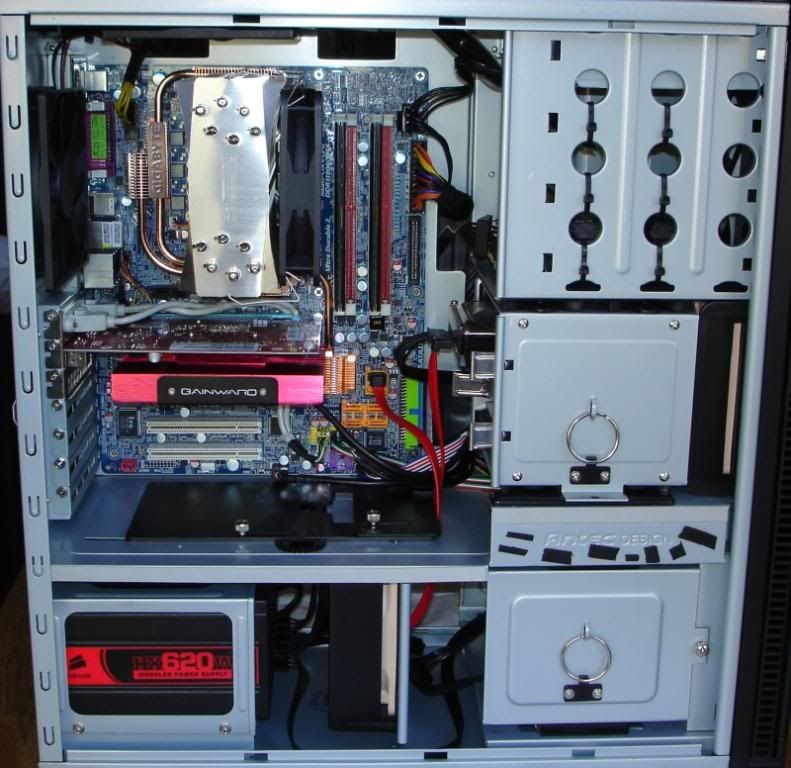 No problem to get the panel back on: