Okay, after struggling with this build for the past week in which I went through:
- 4 Motherboards (XFX 630i/7150, EVGA 7150, Abit F-I90HD, Asus P5E-VM HDMI (dud))
- 4 DIMM Sets (PDP 6400, PDP 8500, OCZ 6400, Corsair 6400)
- 3 Power Supplies (Enermax 400W, Seasonic 380W, Corsair 450W)
- 2 Video Cards (EVGA 8400GS, Asus 9600GT)
(and a partridge in a pear tree)...
I finally completed my HTPC2 (Home Theatre Performance PC) build. Hope you enjoy.
- First off, CPU is an Intel Q9450 hand lapped by myself to ensure optimal heat transfer (time consuming but worth it)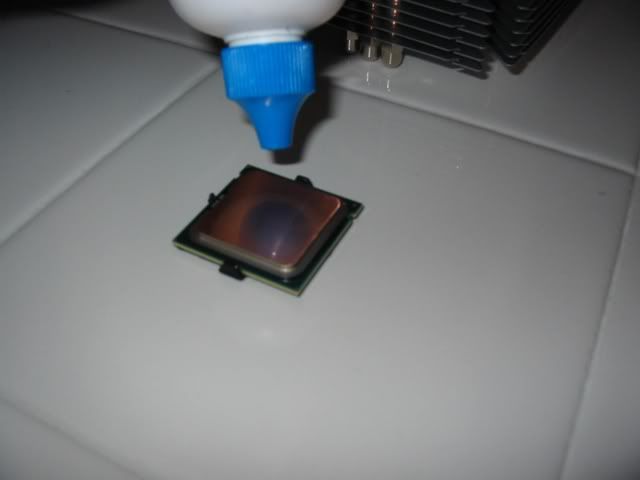 - HSF is a Scythe Ninja Rev. A from my old system, hand lapped also (heard about the bad mounting issues with Rev. B)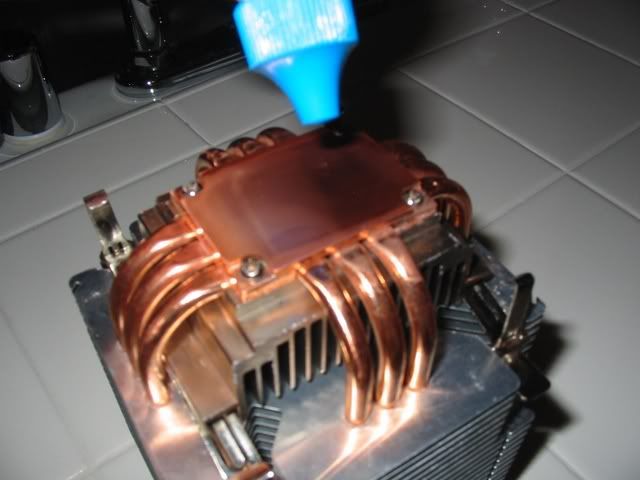 - Mobo I went with (finally) was Asus P5E-VM HDMI G35 based. Not the greatest especially compared to the newer AMD's 780g, but has everything i wanted (HDMI, SPIDF, RAID, etc.)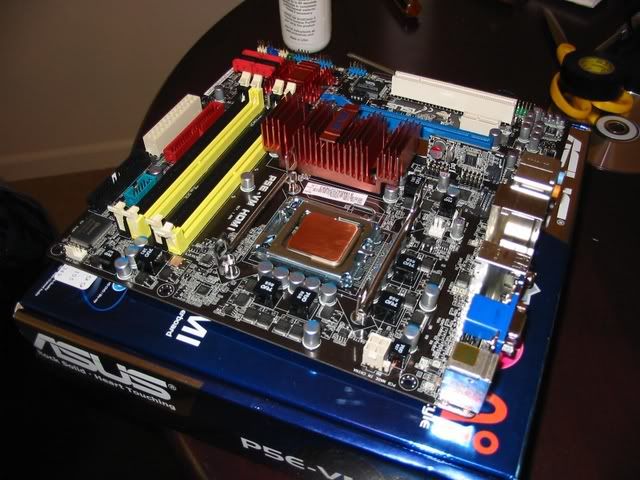 - Here's the Corsair 450w....well under surgery. Why did I take it apart?
So I can integrate a YL fan and be able to control it via Speedfan seemlessly!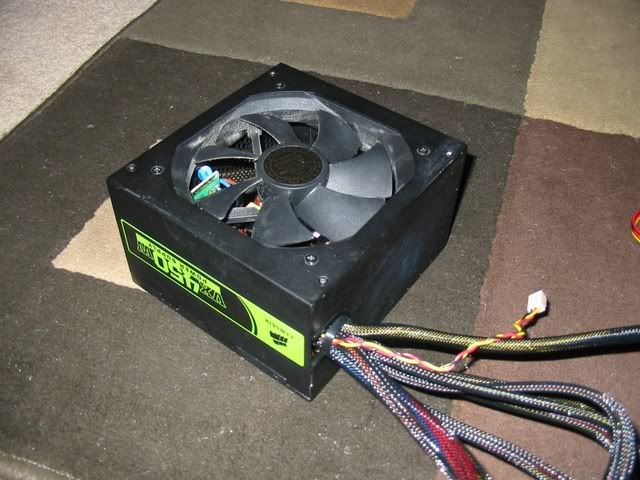 - Here's the (again) empty nSpire case. Not the fanciest, but very functional support front and rear 120mm fans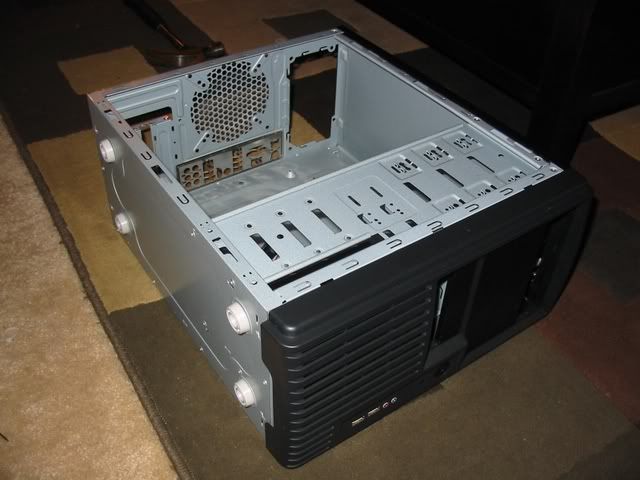 Also note the extended mount PSU, since I wanted to line it up with the Ninja HSF:
- Finally, everything mounted inside. Note that I went passive on the Scythe Ninja, with the PSU and rear fan only exhausting it.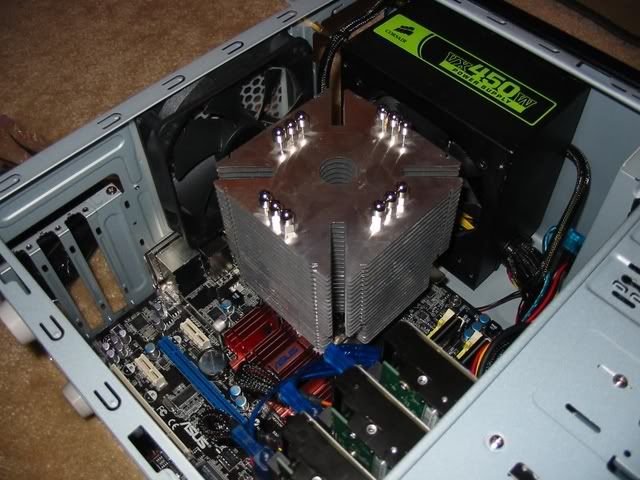 A shot of the 3 Western Digital 1TB GP drives: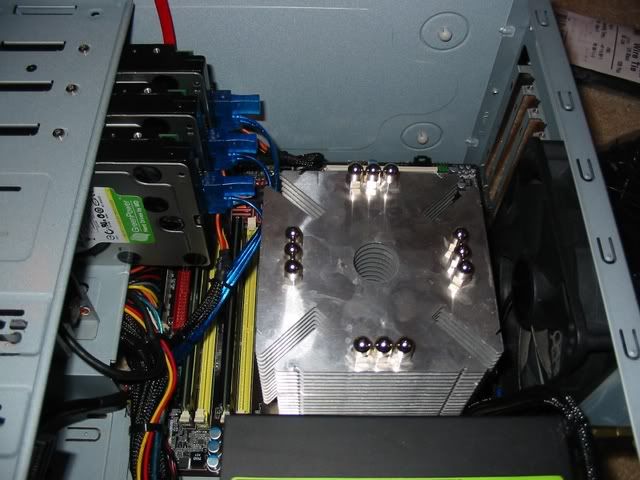 Believe me this took A LOT of zip ties :
- Here she is wrapped up with pretty new Blu Ray DVD playing: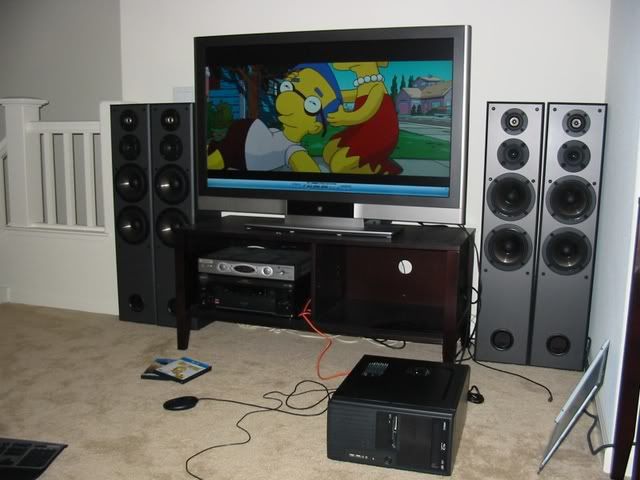 Not as innovative as my last system (
viewtopic.php?t=32410&highlight=
)but much more modern (Blu Ray!), powerful (3.0GHz@1.08V), compact (uATX), and suprisingly cool (~62C full load) and quiet!