I am currently working on
Fluffy2 (blog link)
, a pretty big project that is going to be a passively-cooled all-in-one PC based off a mini-ITX ivy bridge system and an IPS display. Specs:
- Intel DQ77KB (heavily modded)
- Core i5-3570K (stock)
- 2x8GB SODIMM @ 1.55V
- 64GB MyDigitalSSD mSATA
- Intel Ultimate-N 5300
- HP PA-1121-42HN 120W 19V adapter (modded)
- Logitech unifying receiver for wireless keyboard/mouse
- Panel from LG IPS231P
- 8-cell li-ion battery
- Lots of custom electronics (ups/battery management module, LVDS interface board, custom front panel, true power off module)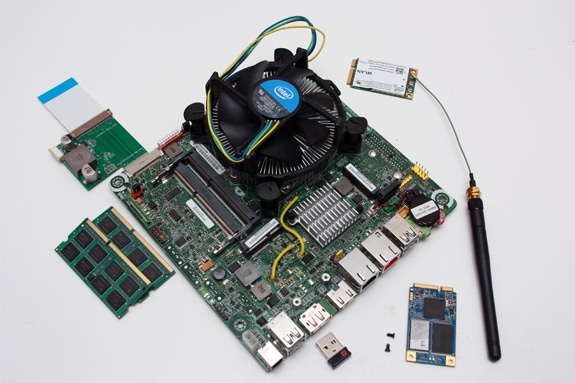 (heatsink is not final, just for testing without the custom humongous heatsink)
Most of the project isn't finished yet, but I just finished up one of the parts that I guess you will be able to most easily relate to: making the world's most power efficient computer. It runs on 5.9W idle (screen off) and 9.5W with the screen on.
I wrote it all up on my blog, so I highly recommend (if I say so myself
) to read all about it
there
. Hope you like it