Edit....I started this project after I acquired an older HP Pavilion MATX case. It's all steel with a two-piece plastic bezel. The PSU is propriatory (shorter than normal, noisy), but a std PSU will fit (after drilling new mount holes). Problem is the case is short, and a std psu will be within 15mm or so of a short optical drive. I deceided to try a dc/dc converter...didn't work. I then settled on a small Fortron MATX PSU, mounted internally at the lower front of the case. After many changes I ended up with a quiet computer that runs basically off one Yate Loon 120mm fan....normally at 670rpms. It's quiet. This computer is setup with a different airflow technique, very unique. What follows is most of the story......cheap, quiet, HP Pavilion-looking computer.
I just put together my quietest computer.....MSI MATX board, P4-2.6 Northwood, Ninga Cooler using one Yate Loon as an exhaust, 200W DC/DC converter with external 12V power supply, older HP small case, Samsung 2.5" SATA drive.
It's virtually silent.....the single Yate Loon 120mm can be run at 800rpm, and still maintain an idle temp of 36C. The HD is located in the normal PSU spot, runs 28C all the time. The fan is mounted on rubber vacuum hoses, not attached to the cooler. The intake tracks (one in front and one in the back) are lined with dampening, as is the exhaust track.
Well during the testing I found out the PSU is not powerful enough to handle this machine. I thought the 200w unit would be sufficient. It crashes during load testing, and will not run with an internal CDROM.
Not sure where to go from here....the design works so well I hesitate to use a normal PSU. I guess a Pentium M and a new MB is my only option. This is sad.....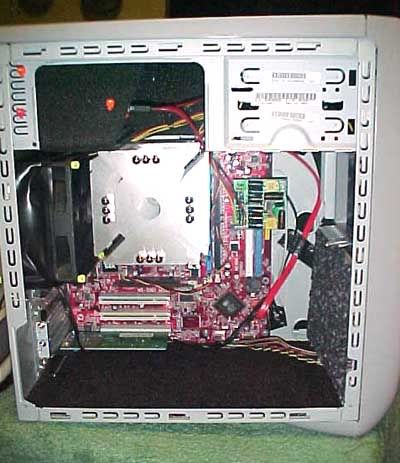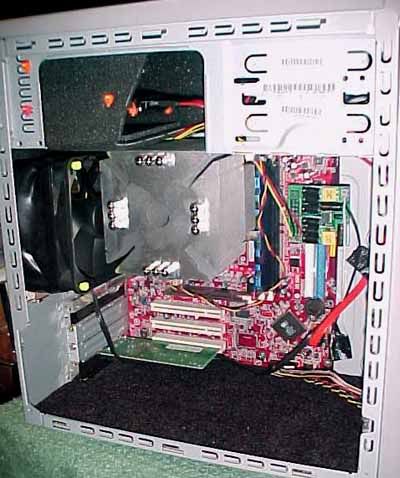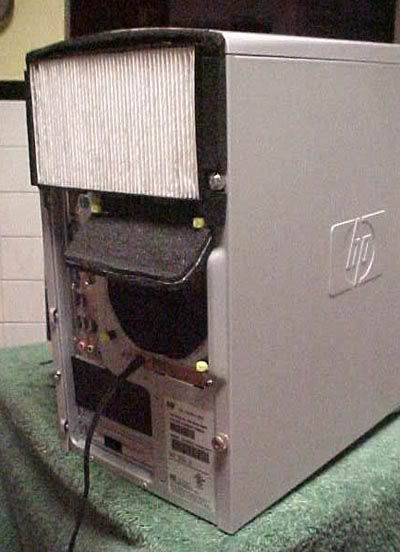 Any ideas welcomed.....