Cliff's Notes
(at least view the images
):
1) Scored free 8500LE; fan was physically missing
2) Had to remove the epoxied HSF from the GPU and cleaned it
3) Using super glue and Ceramique, mounted a northbridge heatsink
4) Profit
So, I went to a buddy's house to re-do his computer. That involved cleaning out his computer (dust+++), installing some new drives (160GB Seagate to compliment his dual Raptors), putting in a new CPU cooler (Vantec Aeroflow2), and reformat his computer (just bogged down). Instead of paying me cash, he gave me his old Radeon 8500LE (128-bit, 128MB Samsung 5ns TSOP, 40mm fan). The fan broke off the heatsink. It was enough of an incentive for him to upgrade to a 9800 Pro AIW. The 8500LE sat there unused for a long while.
Change the cooler, right? No big deal. I figured the 8500LE would get away with fanless operation, given enough surface area in the thermal solution. The only problem is that the 8500LE has no mounting holes around the GPU, and the cooling solution is epoxied onto the GPU itself. Let's just say it took a lot of fanless gaming in order to melt that epoxy.
Used the flathead screwdriver and card to pry up the heatsink. Cleaned off the core (with dad's industrial strength mold cleaner), got myself a
Zalman NB32J
northbridge heatsink, Ceramique, and some Loctite super glue. Spread a nice layer of Ceramique (the heatspreader is convex) Put four small dabs of glue on the four corners of the GPU, and laid down the heatsink. Put a couple of dictionarys ontop to give the heatsink some pressure while it bonded.
It blocks the adjacent PCI slot. It should also cool better than the old stock HSF (even with this new fanless design), seeing how epoxy was only covering parts of the GPU heatspreader. The default clocks are 250/200; I've clocked the card up to 250/250 so far, with no artifacting.
Anyhow, here are the pics.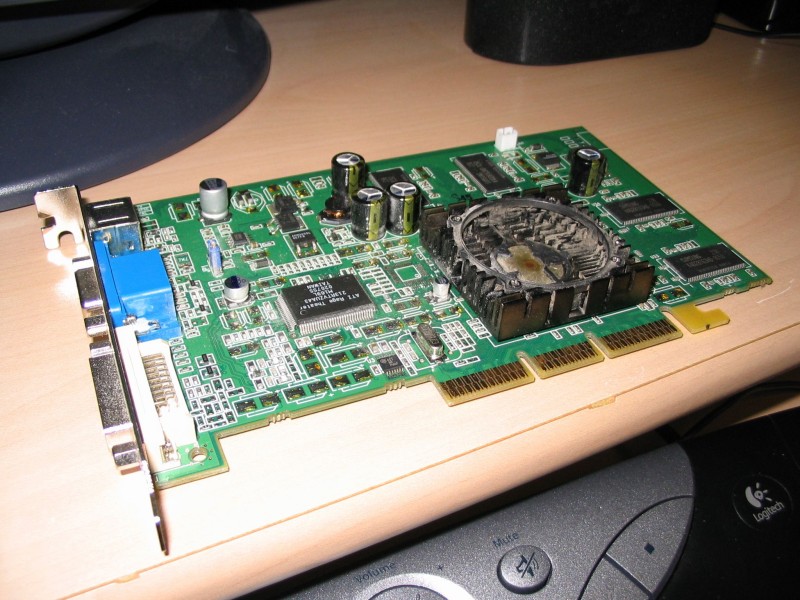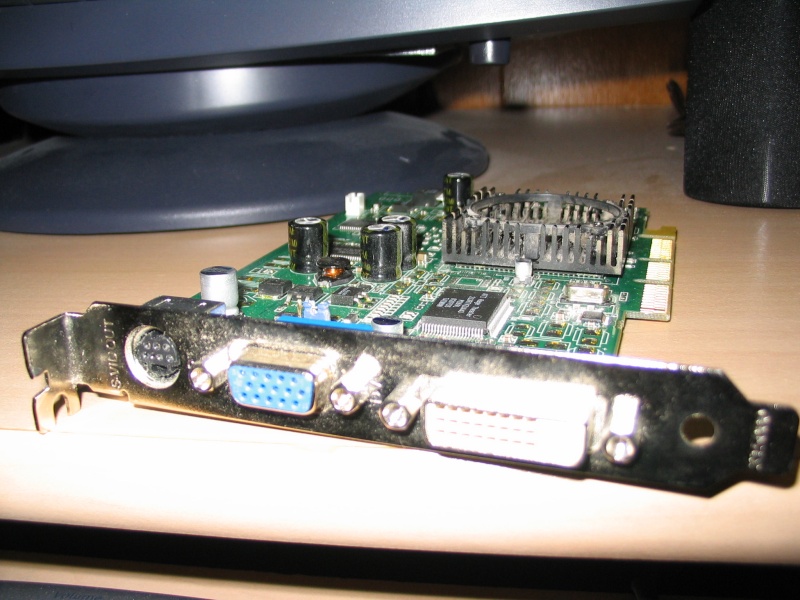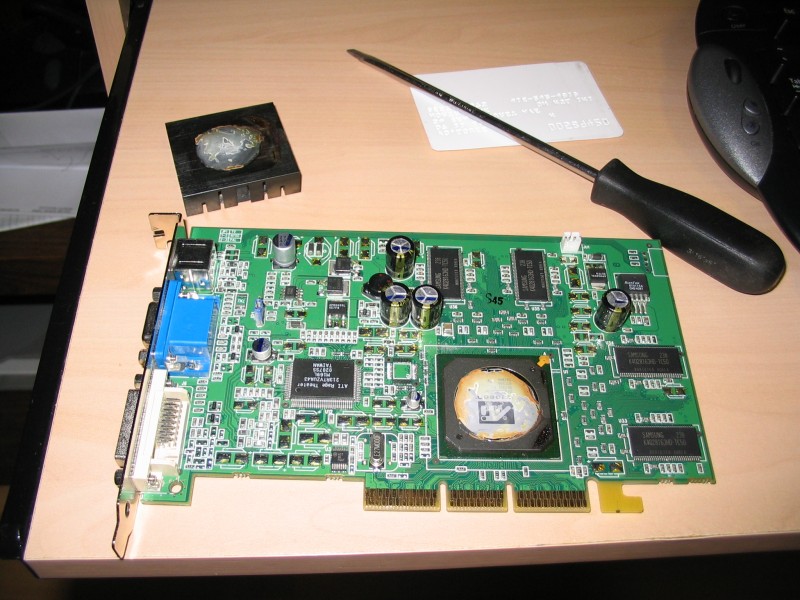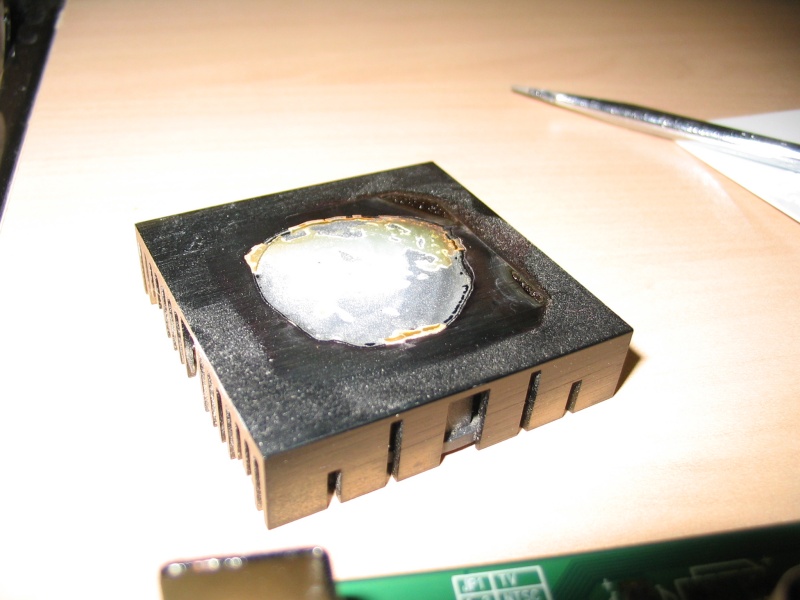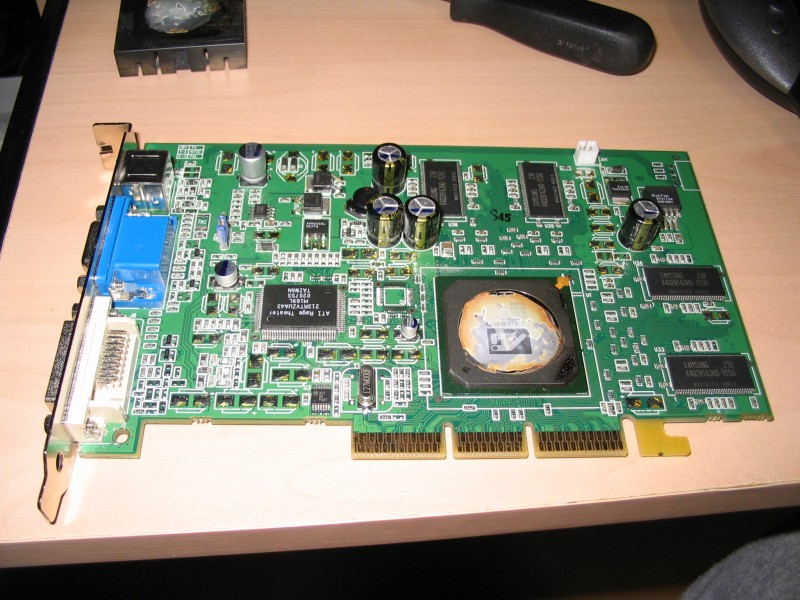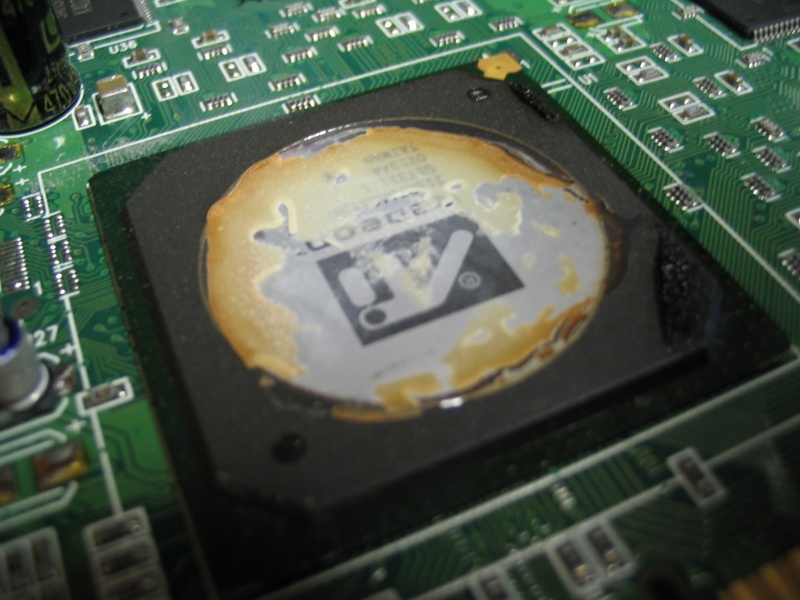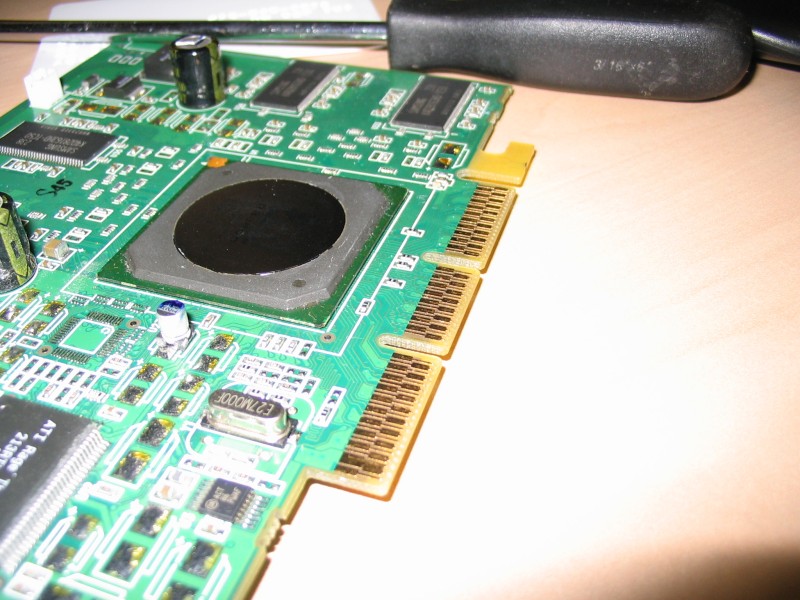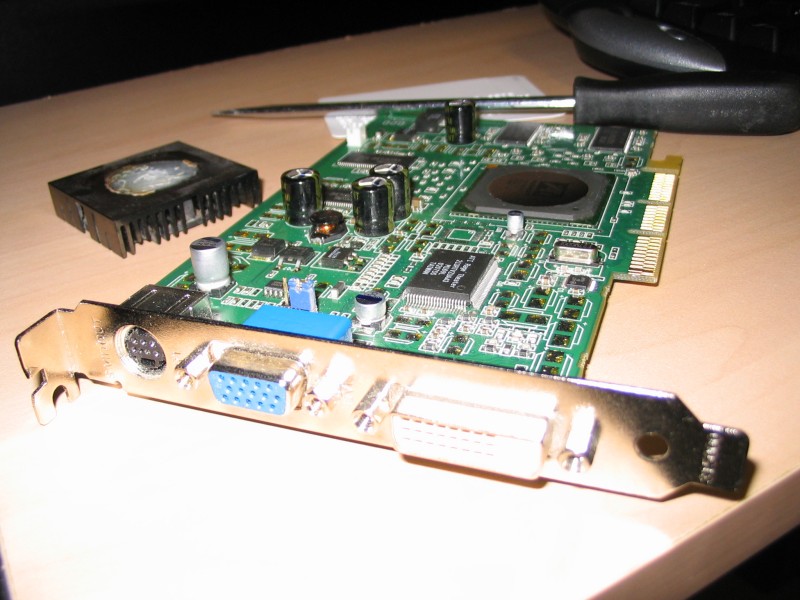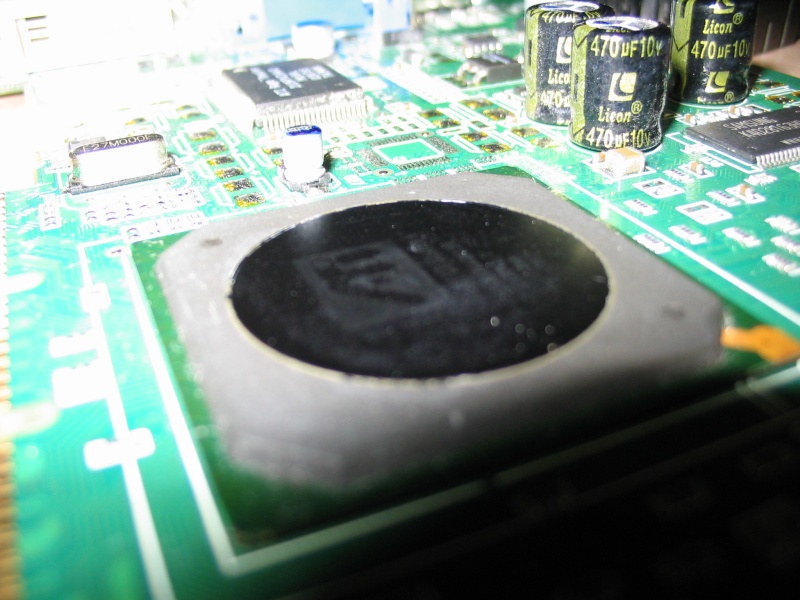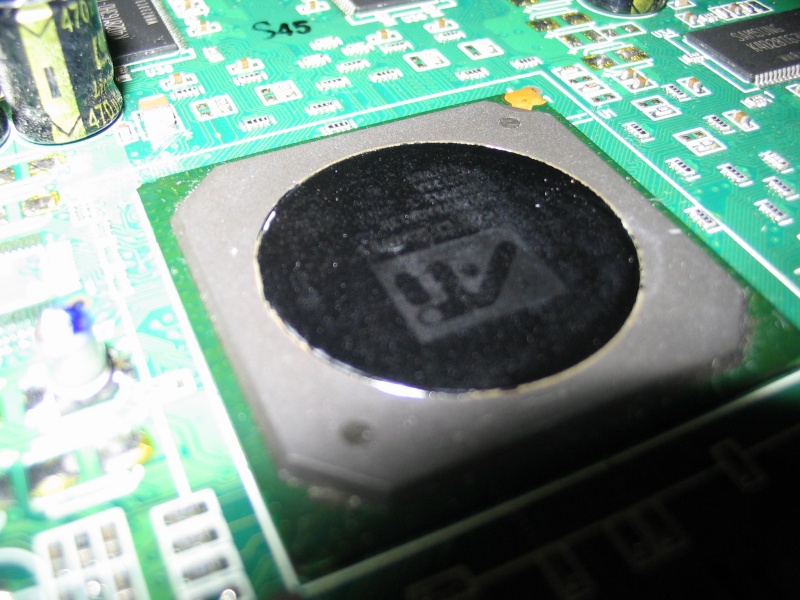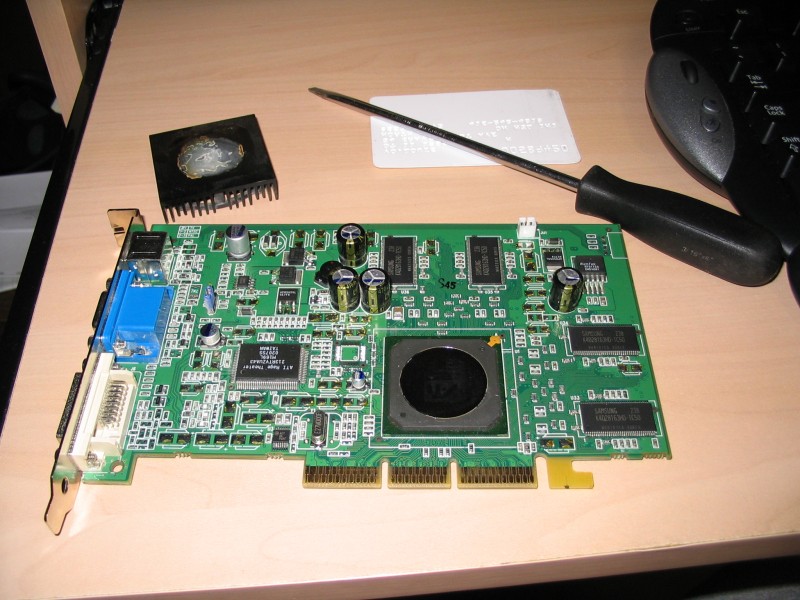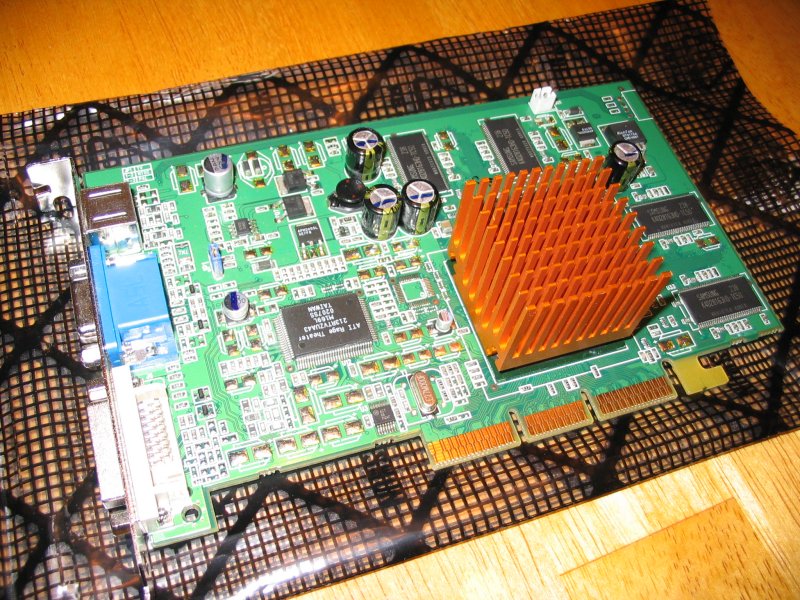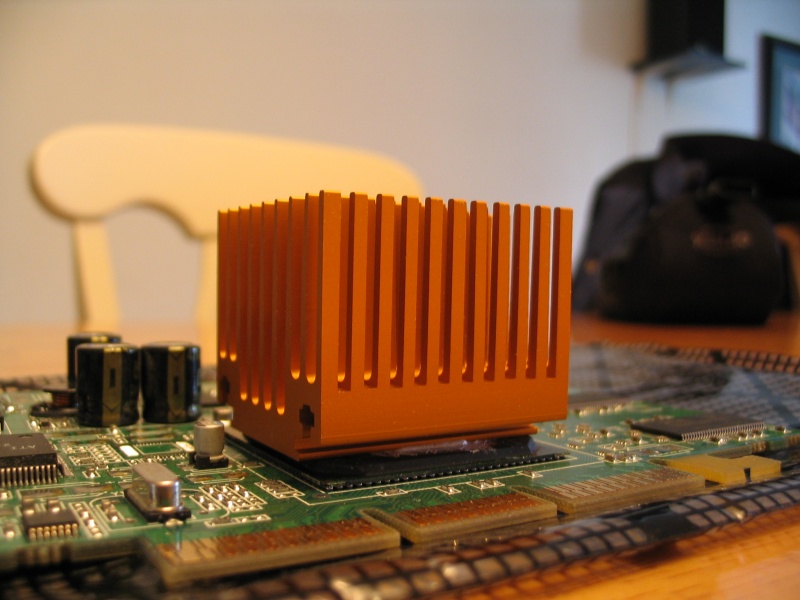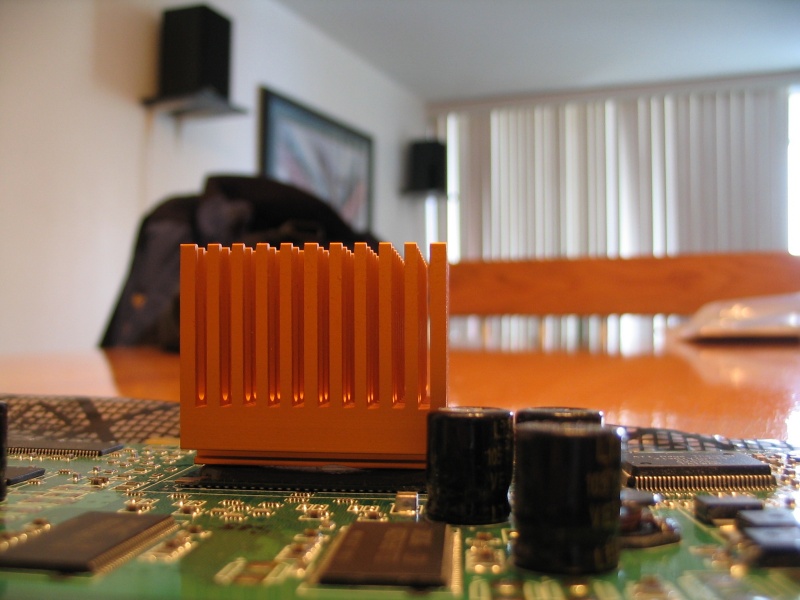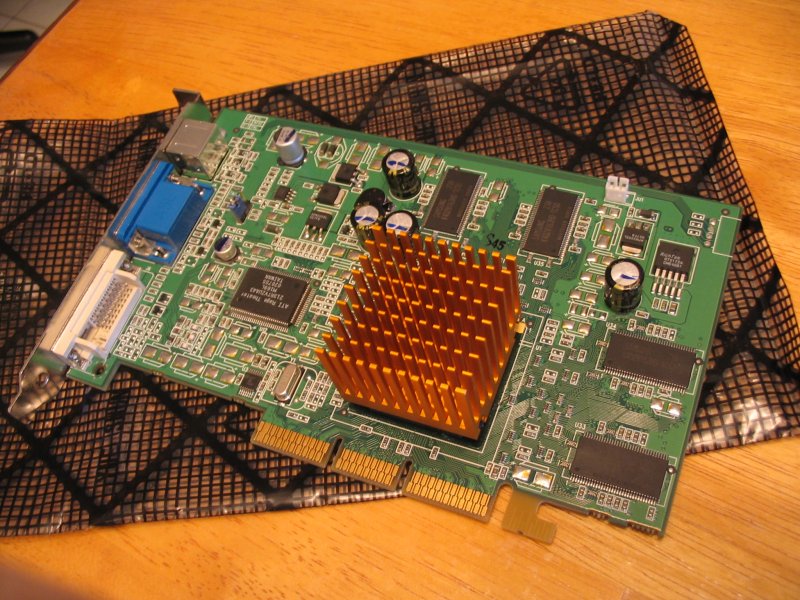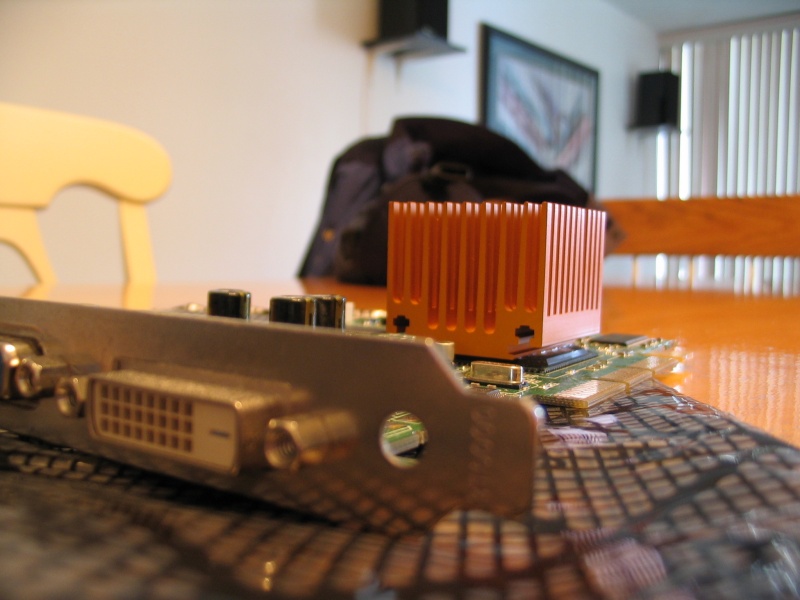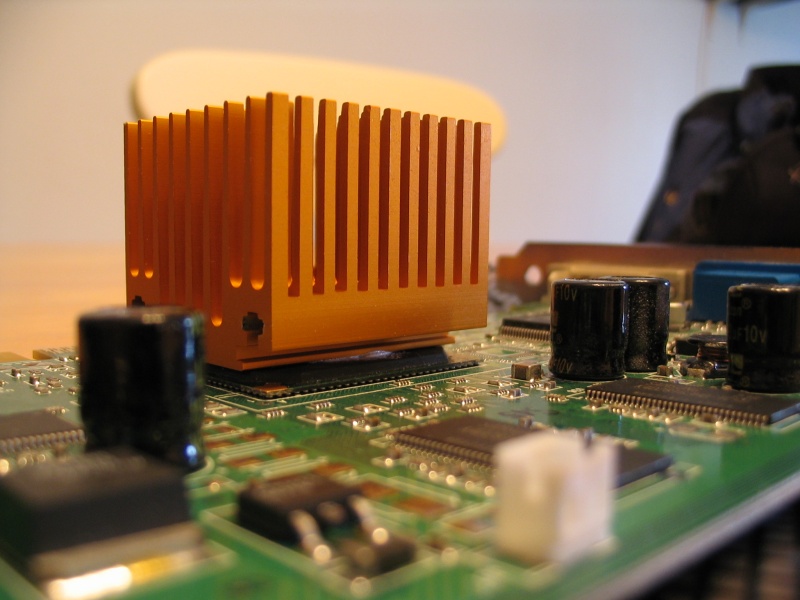 (this is not my system, it is another friend's; I was hoping it would be a temporary upgrade from his GF2 MX)