Moderators: NeilBlanchard, Ralf Hutter, sthayashi, Lawrence Lee
Posts: 5275
Joined: Wed Jun 13, 2007 10:12 am
Location: ITALY
---
Tweakers.net
Sound

Corsair claims that the One in idle state no more than 20dB (A) to produce sound. However, it is not known at what distance has been made that measurement. In our test, we measured from a distance of 20cm, the sound with 38,9dB (A) in idle state is significantly higher.

The Corsair One is certainly not rowdy, but not a peep. If the computer next to you on a desk, you can hear some light buzz. Presumably, the pump of the water cooling, which takes a fairly constant at about 4200rpm, and the radial fan which is mounted on the GPU. That GPU fan is not switched off when the video card does nothing but running always at a minimum speed of 1100rpm. The large fan at the top of the housing has a speed of approximately 400rpm if the system is not loaded. Do you have the system you have something further away, for example in the living room next to a TV, the sound will hardly be audible.

Under load takes the sound pressure level increased to 46,5dB (A) at a distance of 20cm. However, you will never feel "off" the Corsair One. If the heat is increased, it is, in particular, the large fan-140mm at the top of the housing which will turn faster, at about 800rpm. Which fortunately does not produce annoying noise. The GPU fan went during the stress test does not run faster than 1300rpm. Also with the system next to us on a desk, we found not disturbing the noise under load.
Cooltek U2 / TY-147A - Z77N-WiFi - i7 3770 / Macho Rev. B passive - GTX970 / AC Mono Plus - SX900 64GB - UV400 240GB - Valueram VLP 2x4GB - CM V450S
---
Seems in line with Sweclockers' result. They measured 47 dB(A) "15 cm from the front" during load.
---
1080p Gaming build: i5-4670K, Mugen 4, Asrock Z97 Anniversary, MSI GTX 1660 Gaming X, 8GB 1866 RAM, Samsung 860 Evo 500GB, Crucial MX100 256GB, WD Red 2TB, Samsung DVD burner, Fractal Define R4, Antec True Quiet 140 (2 front + rear) case fans, Seasonic SSR-550FX. 35W idle, 45-55W video streaming, 170-200W WoW, 318W stress test (Prime95 + Furmark)
---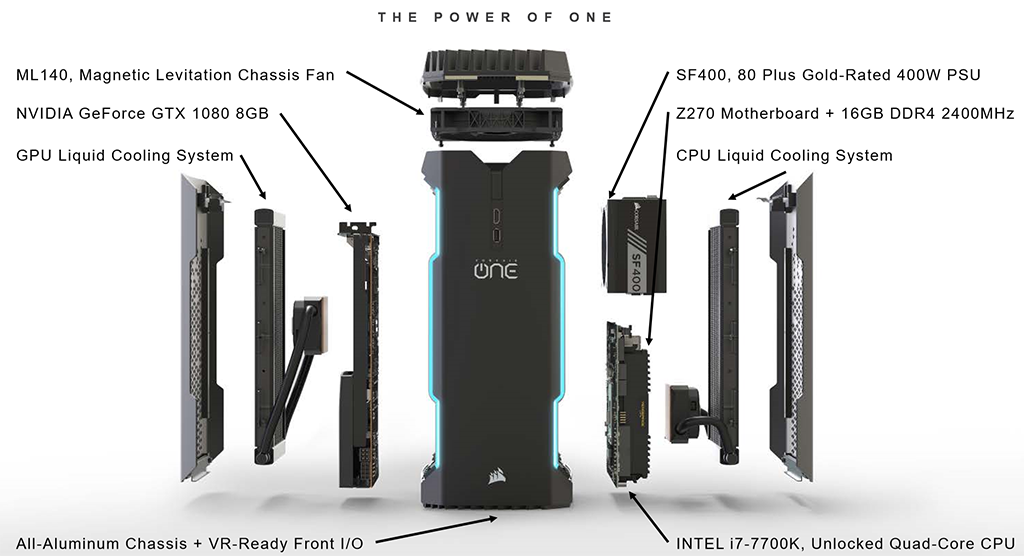 I am curious about those water radiators + blocks. No water pumps?. If so, just one big fan for the case could be silent. But, no water pumps?. Is it possible?.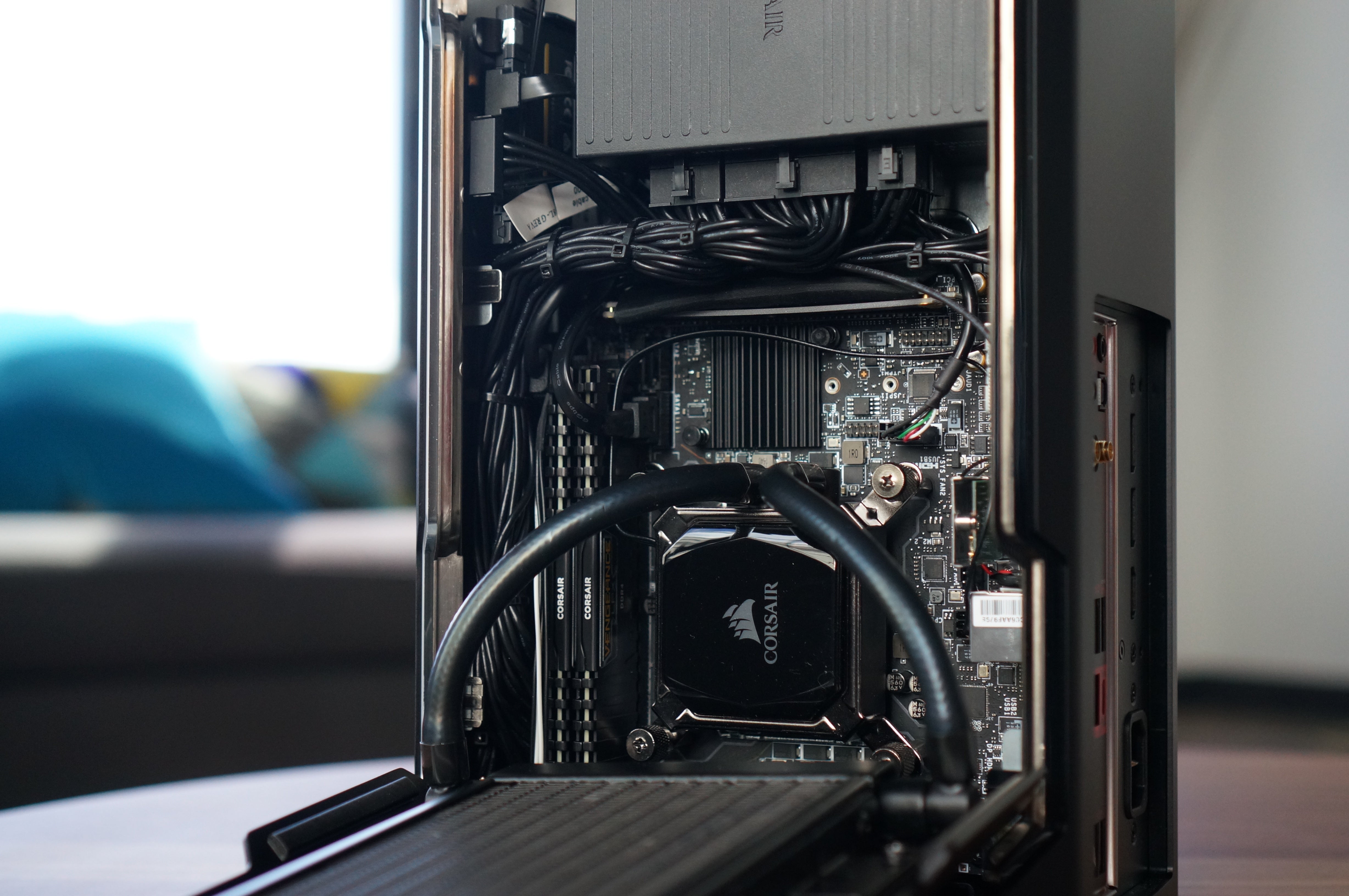 I see no pumps there!!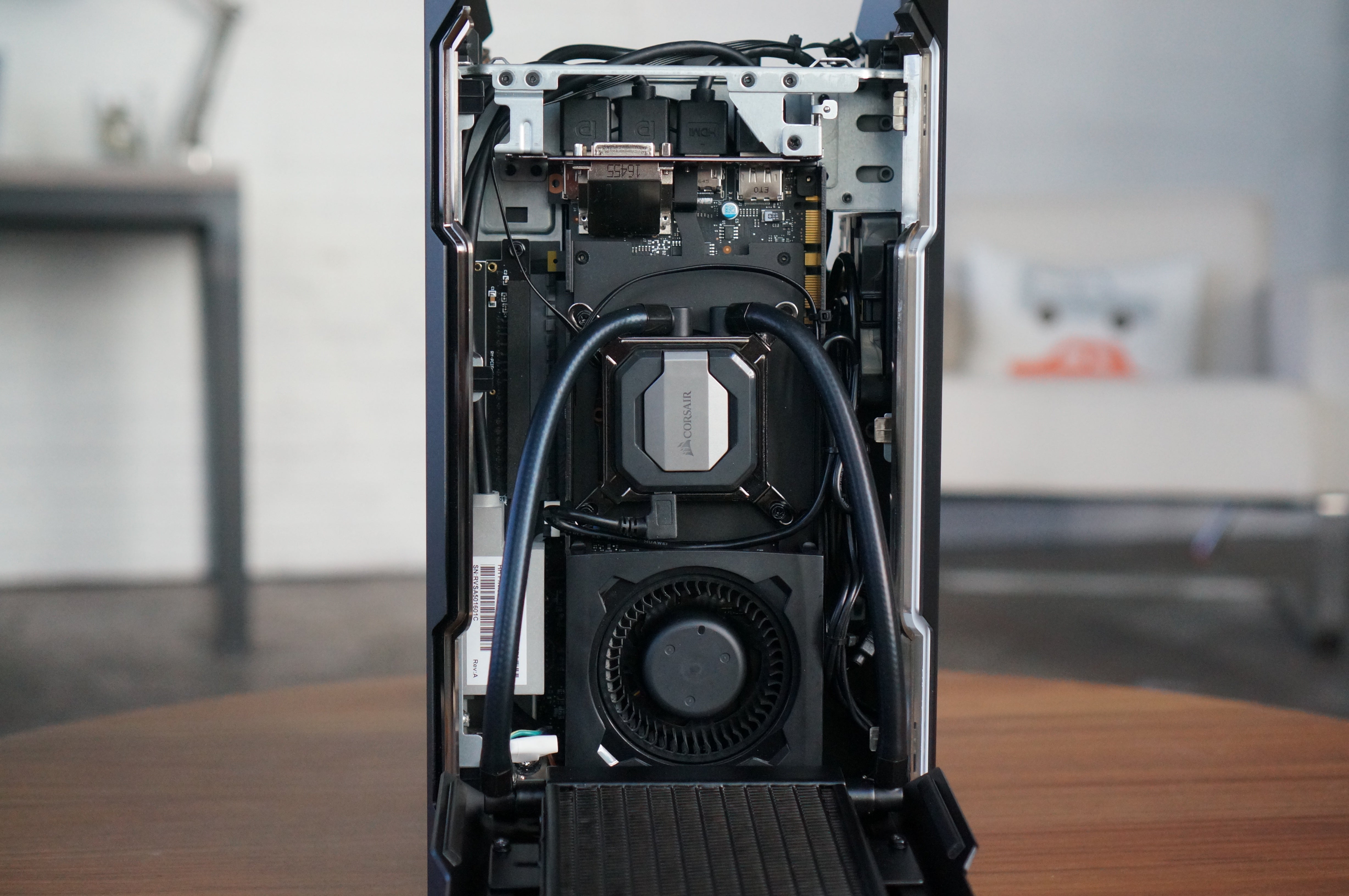 However, I see a cable entering that waterblock!!. There must be an integrated water pump in there!!.
http://www.pcworld.com/article/3182828/ ... quiet.html
Asus z170 deluxe--i7-6700--Ninja 4--32GB RAM G.Skill RipJaws V--GTX960--LG 27MU67--2 samsung SM951 M2-256GB each--Seasonic SS520FL (fanless)--Silverstone FT05
---