Hello!
After trying everything I could to air cool my PC, I discovered that the only solution is water cooling!
Here is the computer setup:
- Antec P182;
- Evga Nforce 790i Ultra;
- 8gb Corsair DDR3 1600;
- Intel Q9550 E1;
- 2x Evga 285GTX in SLI;
And the watercooler parts:
- Swiftech Micro Res V2;
- Swiftech Pump MCP350;
- Swiftech Triple 120 Rad*;
- Bitspower Mosfet, MCP & SPP waterblocks*;
- Dangerdan CPU waterblock*;
*ordered but not received
Yes, I am still looking for a better cooling solution for the VGAs...
Now to the photos!
Since I wanted more space for a future bigger PSU and a bigger pump, I removed the metal part that was used to hold the bottom fan:
This is how the Swiftech Microres was monted, in the place where the "screw box" was once installed, I found this sugestion at the swiftech website and decided to do the same: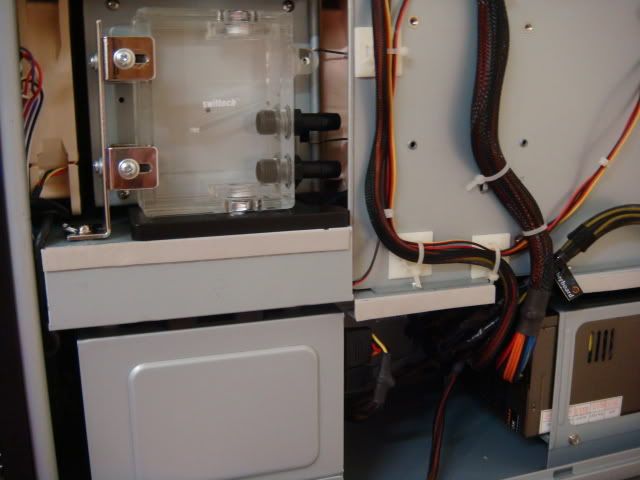 This is a close up of the properly installed Microres v2: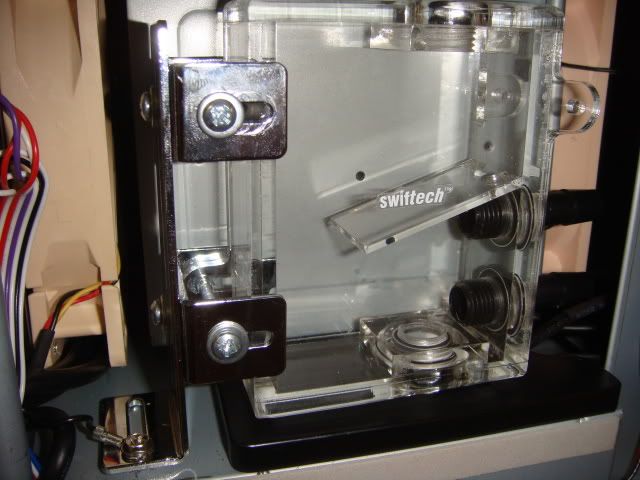 And finally the pump, the MCP350, it is not installed (yet) till I find exact needed place, will install it after the proper tubbing and the remaning parts arrive:
I think it is going to be GREAT!