Hi all,
I just build a HTPC but found it too loud. Here's my current setup (shown below):
Case: Antec Fusion
CPU: C2D E6400
MB: Asus P5B-VM
HS: Zalman 7700 AlCu (Stock fan, lowest setting on fanmate)
Case fan: Rear removed, front at LOW
HD: WD3200KS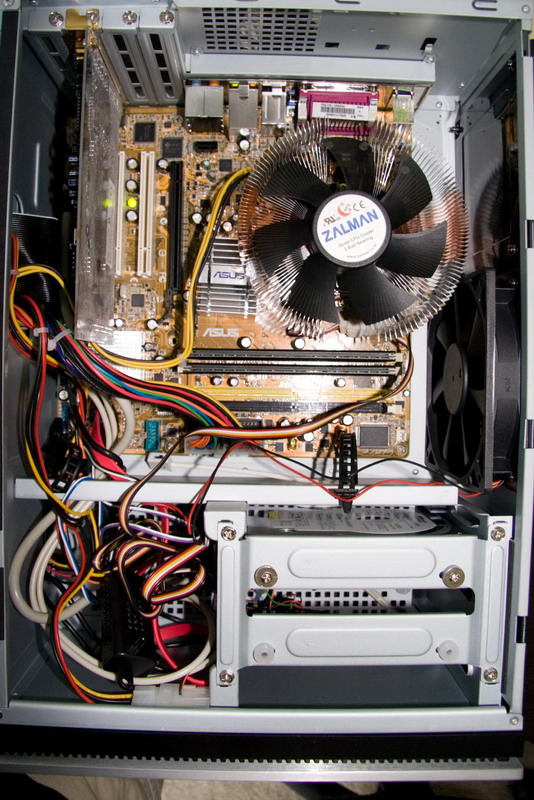 As seen in the picture, I was forced to remove the rear fan since the heatsink is a little too big. I found the zalman fan to be the most annoying, but the tricool fan and hd noise is not far behind. However, my temps are already quite high (CPU idle 40C, prime x 2 - 60C).
Any suggestions to make it quieter without it even hotter? How much quieter/hotter will it be if i replace both fans with nexus?
Also I am considering using a different HS, so that I can use the rear fan which seems to be better positioned than the front. Any comments on that? ( I was hoping to buy a xp-120 when i build this system, but it's out of stock everywhere. anyone know what's going on?)
Thanks a lot!!