Recently, somebody on the Dutch forum I frequent said that it was pretty hard to source mSATA to SATA and/or USB boards. As you might know mSATA ports are increasingly being used in laptops and small form factor PC motherboards for SSDs.
However, such an mSATA port does cost you a normal SATA port on such a motherboard, i.e. a chipset with nominally 4 SATA ports will only expose 3 on the motherboard itself and one, electrically, in the mSATA/mPCIe slot. So you're out of luck if you want to attach 4 'normal' SATA disks. There is obviously a solution for this, it's a small board which simply routes the SATA lines to a standard SATA plug. Problem is: they're freaking expensive.
This one is $30/pc wholesale, usually between 60 and 80 USD in stores. There are others, but I haven't been able to find one for under $30 shipped. So I decided to fix this and one-up it by also including an option to plug in a USB stick: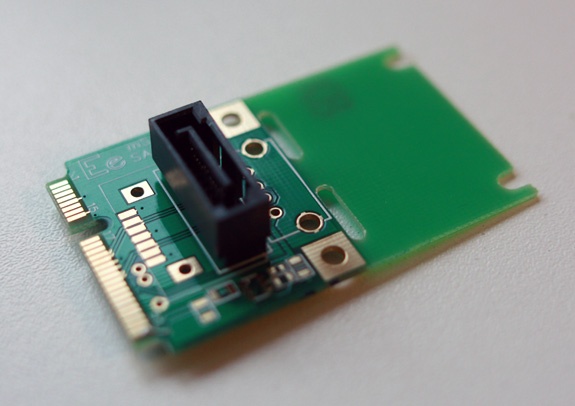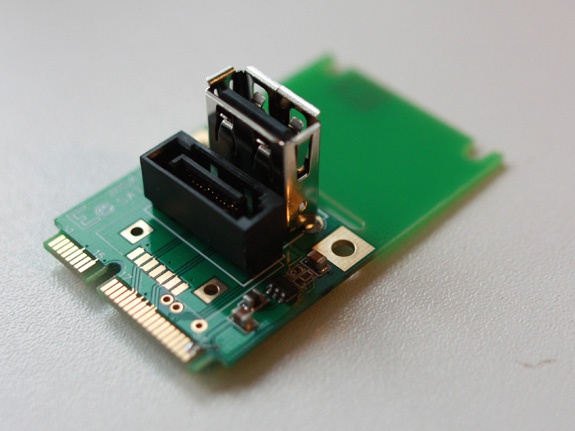 The USB option is nice to put the OS on in e.g. ESXi systems. This way the USB stick doesn't stick out one of the back USB ports.
Another difference between my version and other competitors is that mine can fit in both full-size and half-size mSATA slots
Now this just started as helping out somebody, but I'm thinking this might be a commercially interesting thing to sell. I am not outfitted to sell directly to customers; I have no webshop, no experience selling non-wholesale. But maybe somebody here on SPCR is interested in selling this board? I am able to produce these things and sell them wholesale. Wholesale pricing depends very much on volume and location.