Hi all...
Updated my 2nd pc, so i will now run 4 disks (2x Raid0 & 2xRaid1) in the system...Previous anti-vibration solution was able for mounting only 2 disks, so i did some modifications....
The lower part of the case (Thermaltake Matrix 2000) had spacing for 3.5" devices (2 ext. & 4 int) so i un-riveted the 2 metal frames & re-mounted them with rivets leaving 5.25" spacing this time :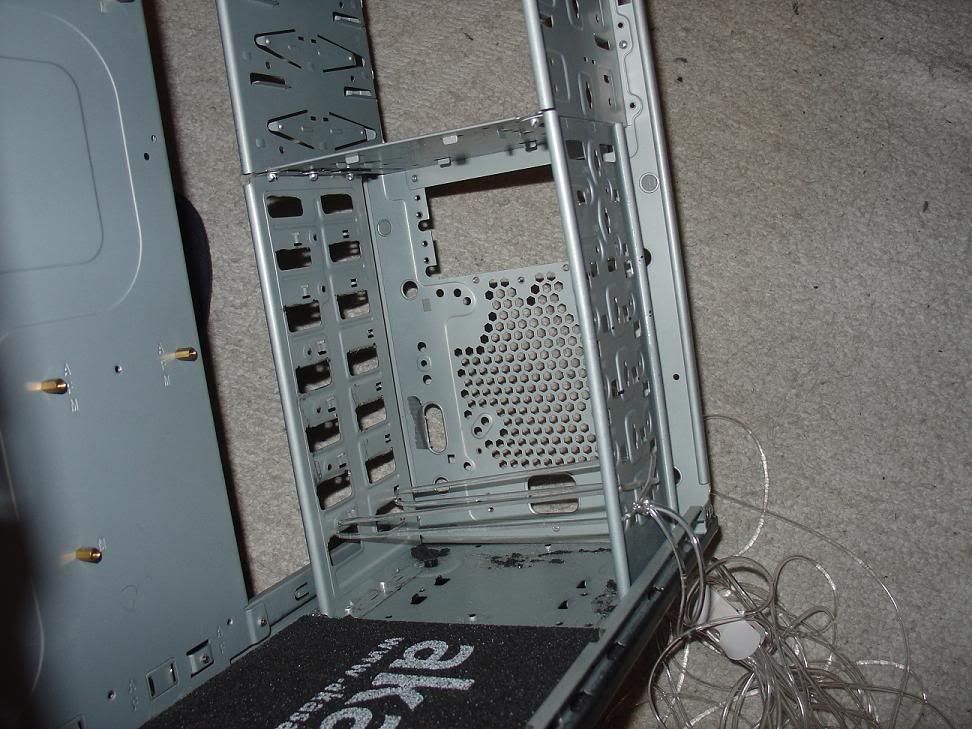 ( The case now is tottaly stripped, it is normally stuffed with foam panels & barriers, with quite good results...)
Though the subject has been discussed many many times, i felt that i should ask you all for the following :
Should i continue building the case with the normal & usual type of hdd-suspension technique of Magic-Stretch, or should i use one of the following solutions?
Lian-Li EX-34N 4-in-3 HDD mount module :
Coolermaster STB-3T4-E3-GP 4-in-3 HDD mount module :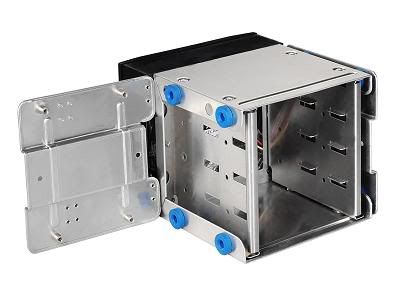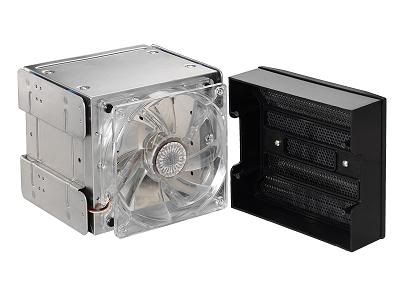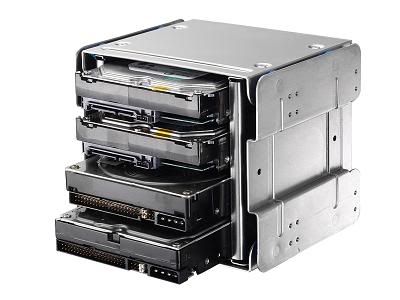 Obviously i wouldn't ask you for such a comparison since there are many data for it in the Silent Storage subforum, but i thought that maybe the HDD mounting modules compared there would be old products....
Thanx....