So I have decided to say bye bye to my D14 heatsink, it is too big, too difficult to work around (I either have to take my motherboard out of the case or take the top of the case off, which is difficult on this case, just to plug in fan cables) and generally I think it is outdated.
I have also decided to use the A12x25 which is supposedly the best fan you can buy for heatsinks.
I don't want to go AIO because of pump noise and long term reliability.
I am thinking of buying a Noctua U14S and using the 120mm fan on it like this: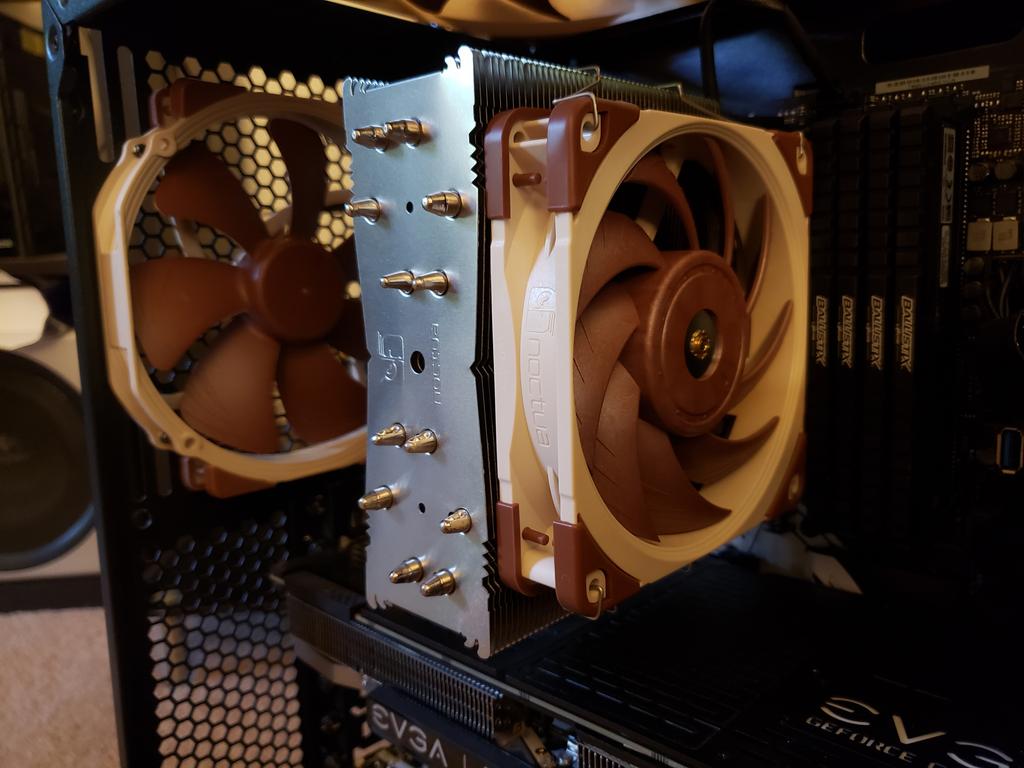 https://i.postimg.cc/zX0RFq0w/gQoYAr.jpg
I have an NF-S12A PWM exhaust fan, and the top of my case is vented. I will be replacing the case and it will likely be with a non windowed Fractal Define C/S/R5.
My question is, are there any other contenders that are better or have more heatpipes for quieter cooling? And can accomodate big ram sticks?
I will at some point be upgrading again, and will want to use it again, possible either AM4 Zen2 or 9700k.
Currently I am running a 3770k at 4.2ghz, 1.128v, ~76C P95 - because I don't have a fan on the end or middle of my D14.
So U14S vs U12S (this seems to have less heatpipes than its bigger cousin) vs................... either will be using A12x25.
Thanks