Ever since finding out that my Kaze Master have trouble delivering no where near its advertised 1A load I have had the idea of building my own fan controller. Since my degree is in embedded systems naturally it would be something micro-controller based.
So here's my starting point: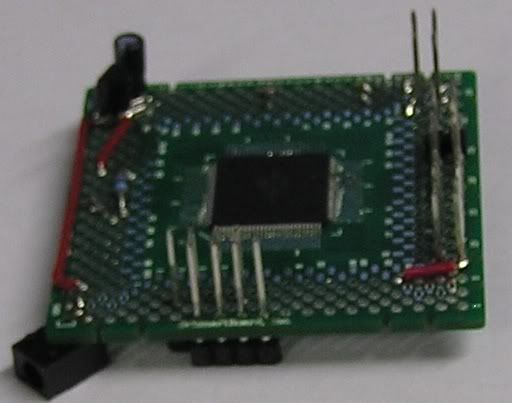 Micro:
ATMEL XMEGA128A1
, this beauty has enough PWM channels to independently control up to 24 fans all at once. With enough ADC channels for 16 temp probs. On top of it it has enough processing power to run a RTOS (real time operating system).
Key specs: IO ports MAX current draw 20mA, PWM frequency from 448Hz all the way up to 125KHz.
The road block is how to let this thing control the fans. Given that this is SPCR we all know the issue with straight PWM voltage control, hence I would like to get a PWM to DC control circuit running.
A few PWM to DC methods have already been discussed is the
PWM to Voltage bridge
thread arriving at the conclusion that a buck converter is the best way to go. Trouble is I know next to nothing about how to fine tune one, so I would like to enlist the help of fellow SPCR fanatics.
Fan power goals:
-Gentle Typhoon to Delta PFC1212DE (0.015A to 4A)
-No more than 1V drop from the control circuits, range should be 5~11V.
To start with:
From Mr Evil
With the mosfets we get a Id of at least 6A continuous for safety margin of 50%. The other piece of the puzzle is the LC values of the buck converter itself.
So, any ideas?