You might have to do this procedure if the sensor is too short to reach the heat source. Here I'm extending the sensor of a NoiseMagic NTM3 fan controller, but you could do the same thing with a short fan sensor.
Some snippers, a wire cutter, a 30w soldering iron, and some very small guage rosin-core solder (from RadioShack)
I cut off the sensor, leaving the same length stubs on both pieces.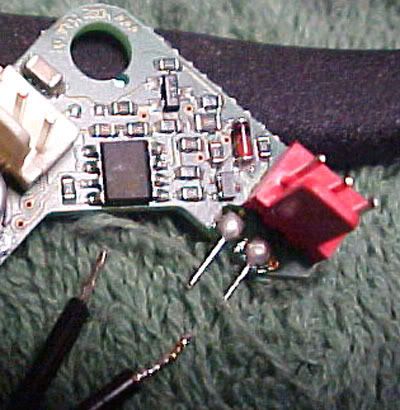 Using a length of small copper speaker wire, I tinned the exposed wire. This involves running some solder on the copper wire.....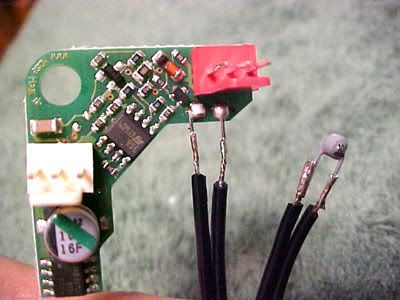 This is the tricky part, and should be practiced on some scrap pieces before you attempt the real thing. You melt some solder on the tip of the iron. Then you hold the tinned wire against the stub on the controller, and touch the tip of the hot iron to the stub. The solder will melt together, making a firm connection. Doing this four times gives you an extended sensor. I used some electrical tape on the solder joints, but you could use heat-shrink tubes if you wanted. Just taping is easier.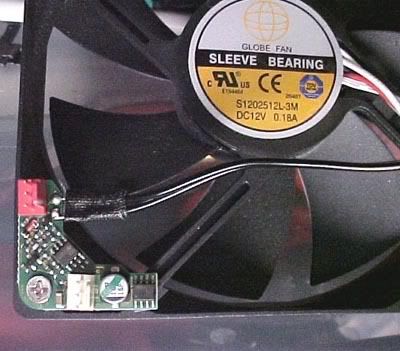 Here's the final project, with the controller attached to my favorite Globe fan.....Soon to be replaced with a Scythe. Have fun......practice makes perfect.