Hi there.

This build was inspired by my search for total (computer) silence.
It was rebuild several times to accomodate different "mods".
This build kept haunting me. I never got the feeling that it was finished.
I kept thinking out ideas to make it better.
I had to "kill" it before it got too expensive.
I will probably do another build in that case some other time but for now its "dead".
The build has been totally disassembled. I will use my laptop primarily for now.
Also I want to sell off the items while they still had some value.
I'll keep the case though.
Components:
Motherboard: Gigabyte GA-G33M-DS2R
CPU: Intel E4500 (M0) undervolted to 1,075V. (lowest stable)
RAM: 2*1GB Cellshock
GFX: HD3870 w/AC S1
HDD: WD Velociraptor (double enclosed in SQD 2.5", in SQD 3.5")
WLAN card in PCI slot.
Cooled by a Scythe Slipstream 1200RPM @ ~570RPM
Powered by PW-200-M and a 200W Dell DA-2 power-brick.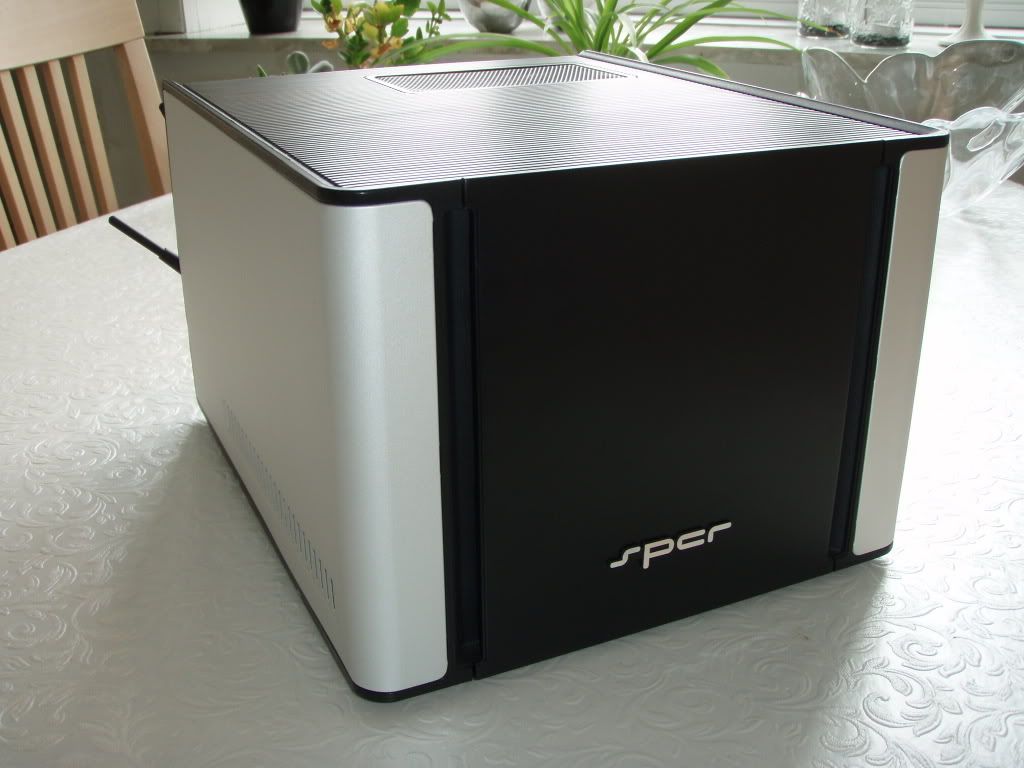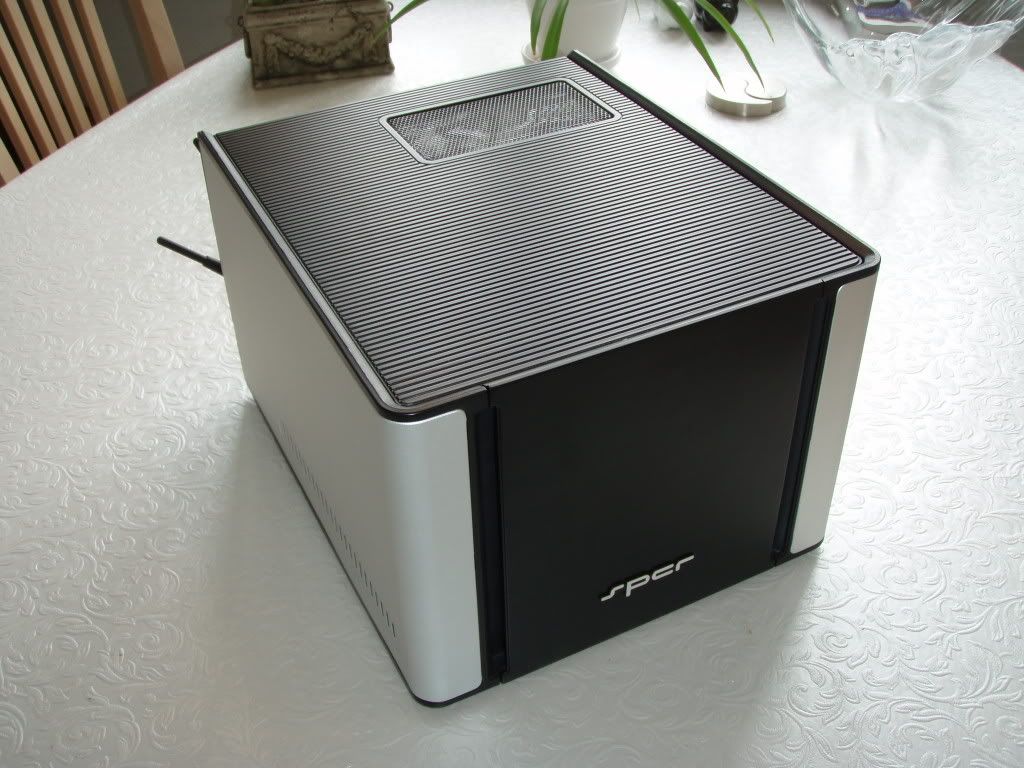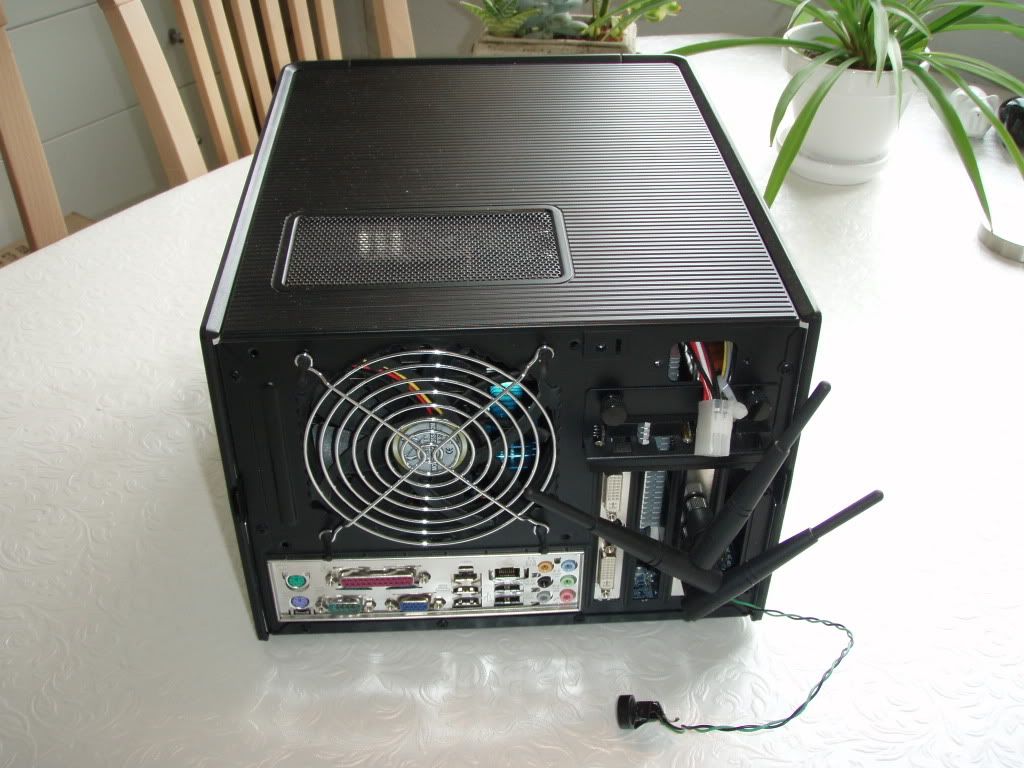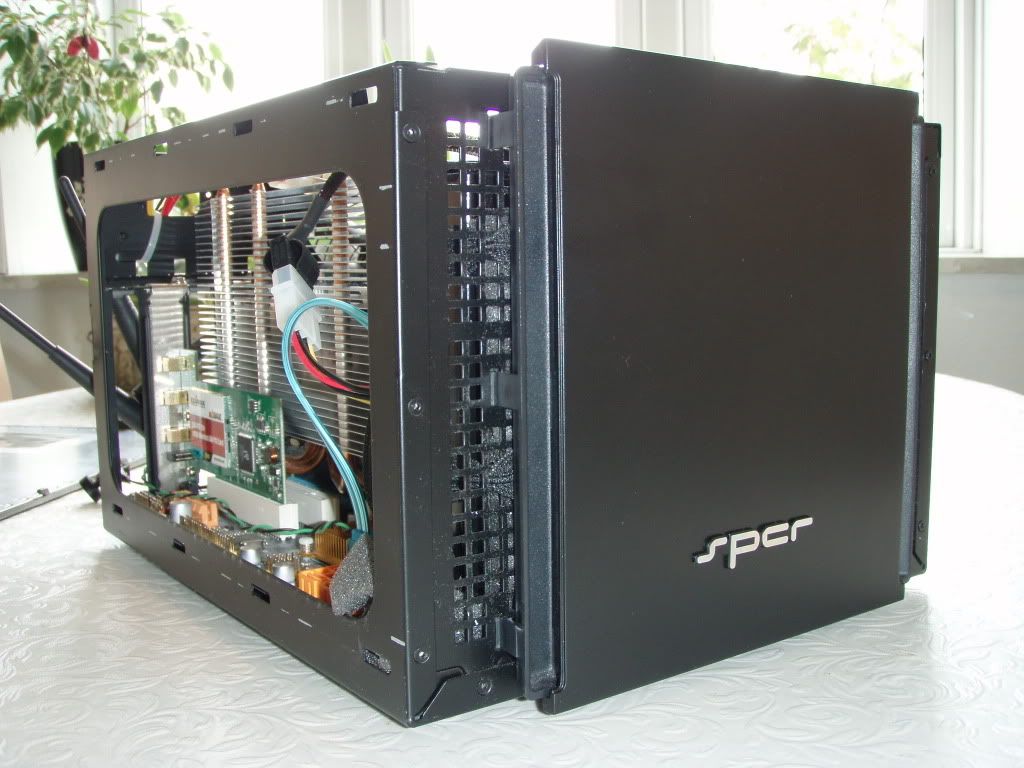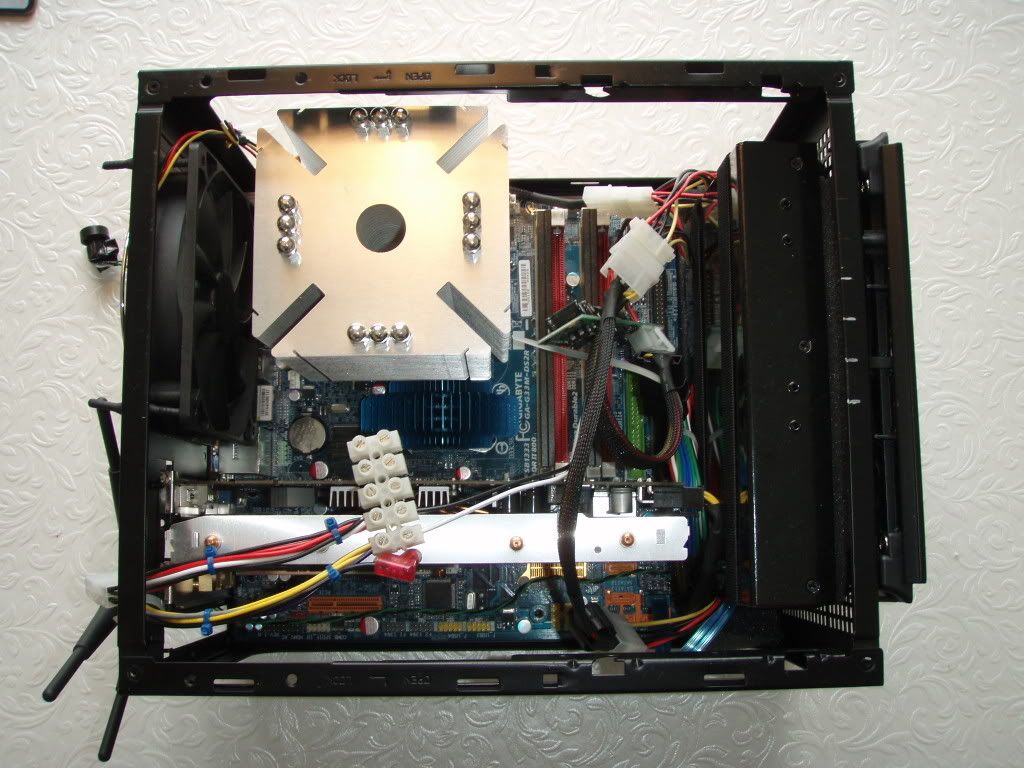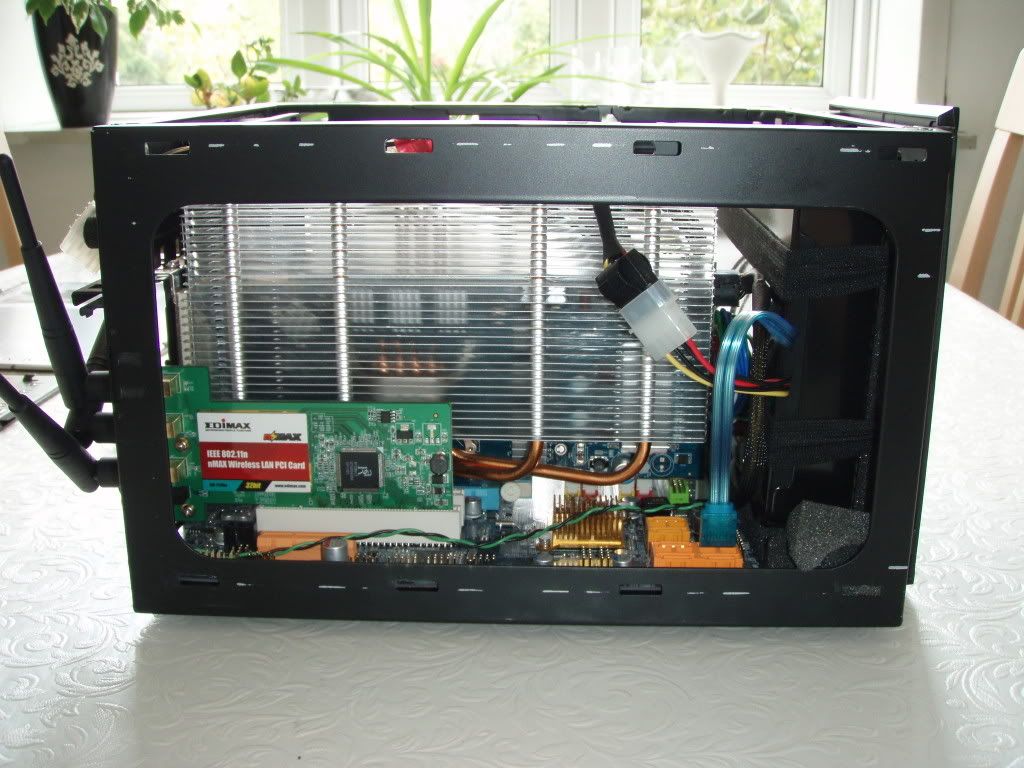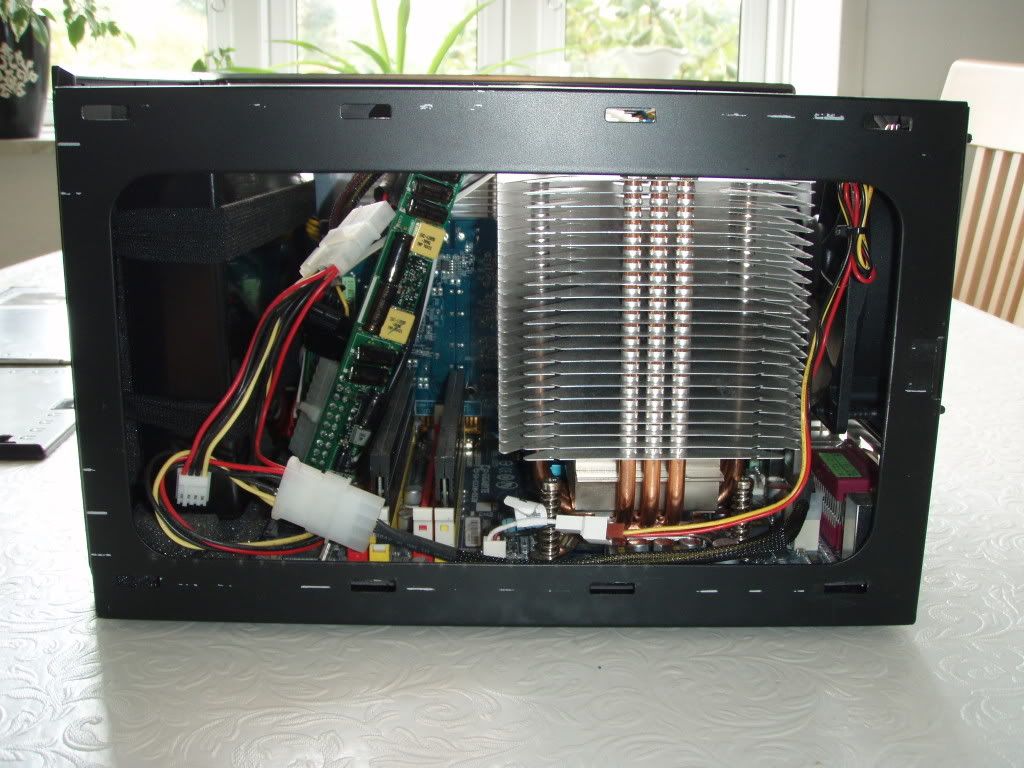 Temps:
(Ambient ~20C)
Idle (7-8 hours on time):
NB: 33
HDD: 38
CPU: 25
GPU: 38
Load:
NB: 35
HDD: 40
CPU: 35
GPU: 69-70 (Switching back and forth indicating that it wouldnt go any higher)
Power use:
(Measured when I used HD501LJ, not WD VR)
Idle: 67W
CPU load (Orthos): 83W
GFX load (RTHDRIBL): 119W
CPU+GFX load: 124W
Playing Mythos I got just above 130W.
This build was very quiet back when I used the HD501LJ.
I switched to the VR for some extra speed but it had a nasty extremely high-pitched whine that penetrated through both SQD's and out the case.
Sold the VR.
But where should I put this case?
There was no place on the table and it looked stupid stading on the floor.
Also it would suck in to much dust when left on the floor (carpet).
Solution?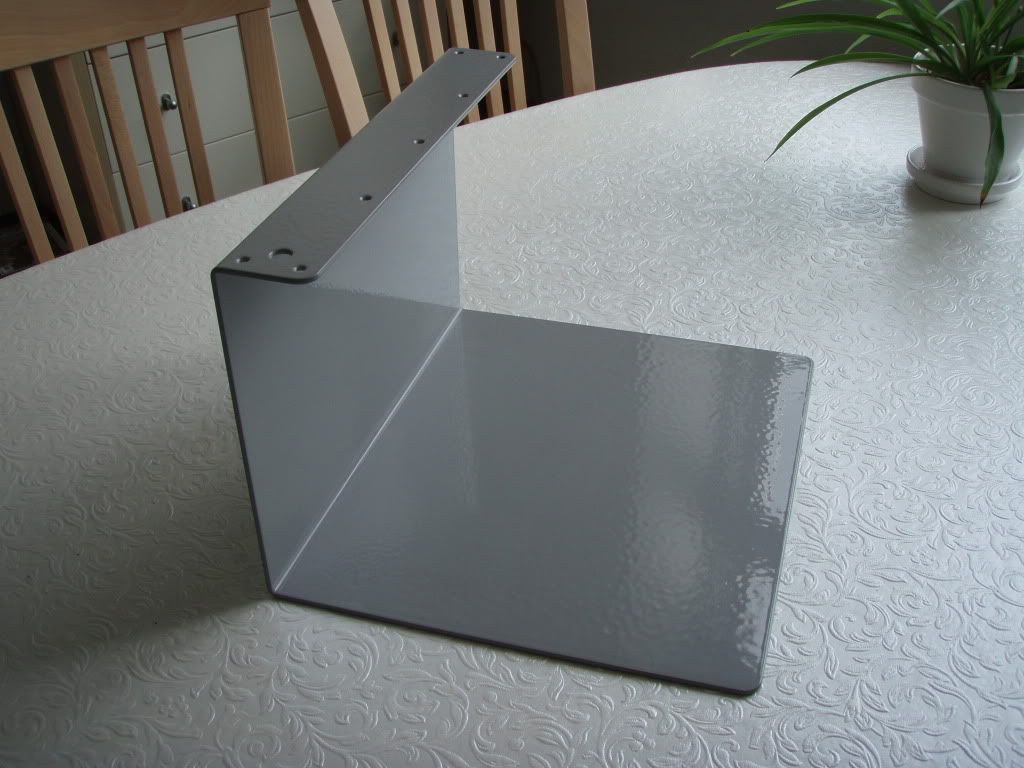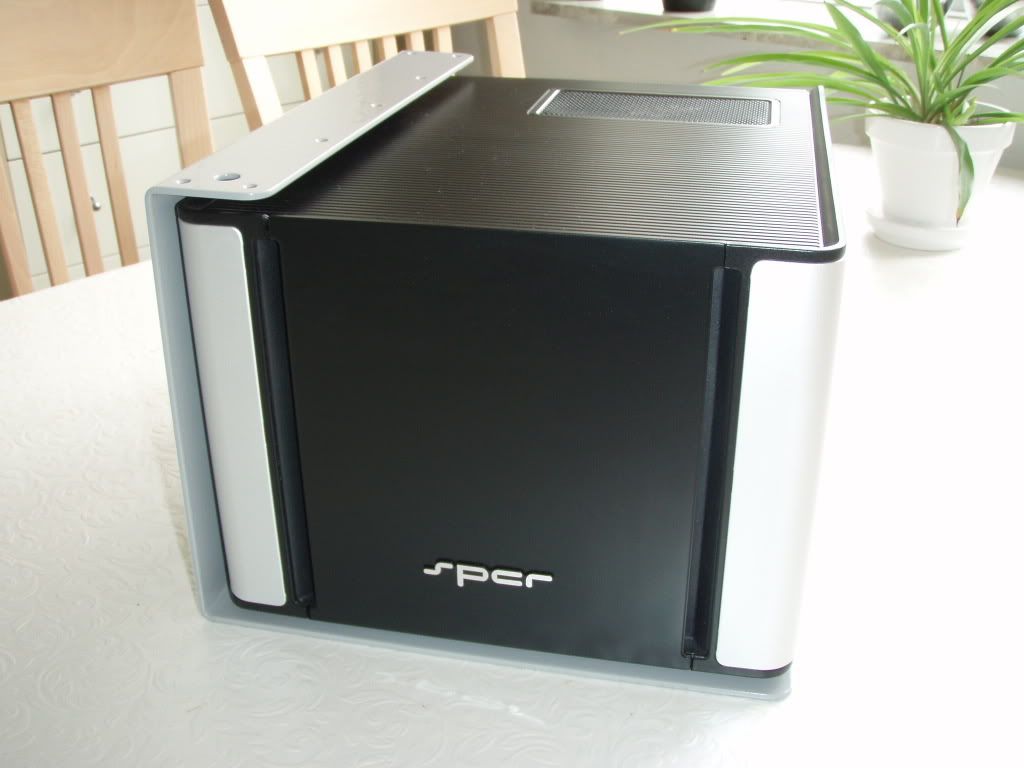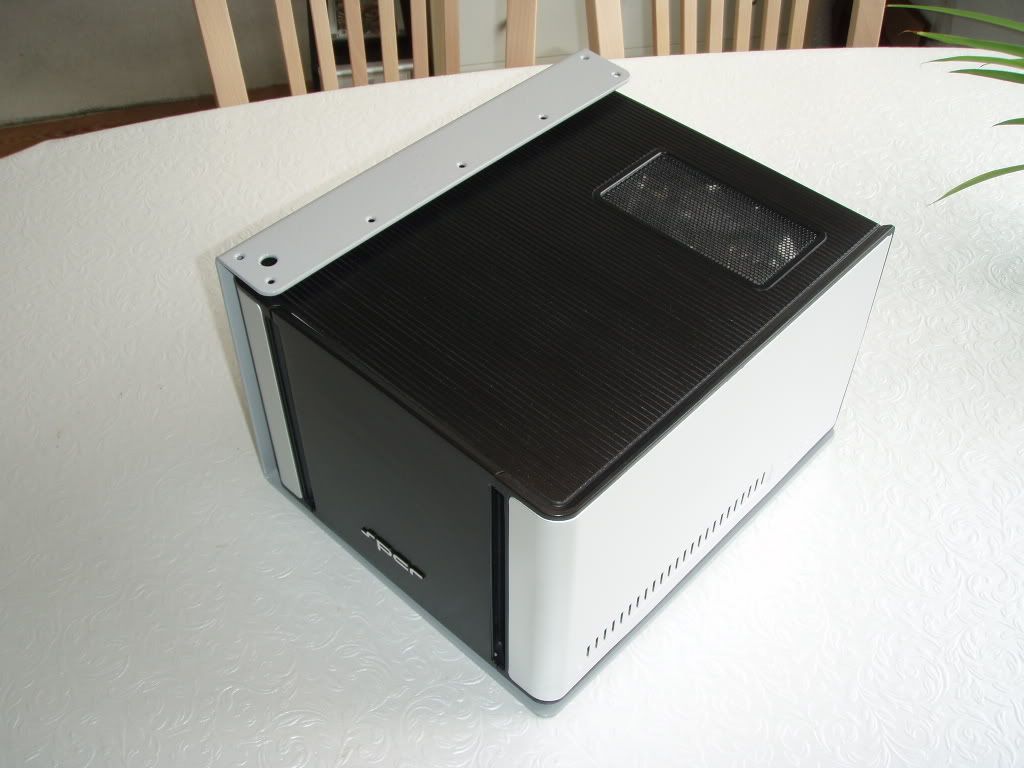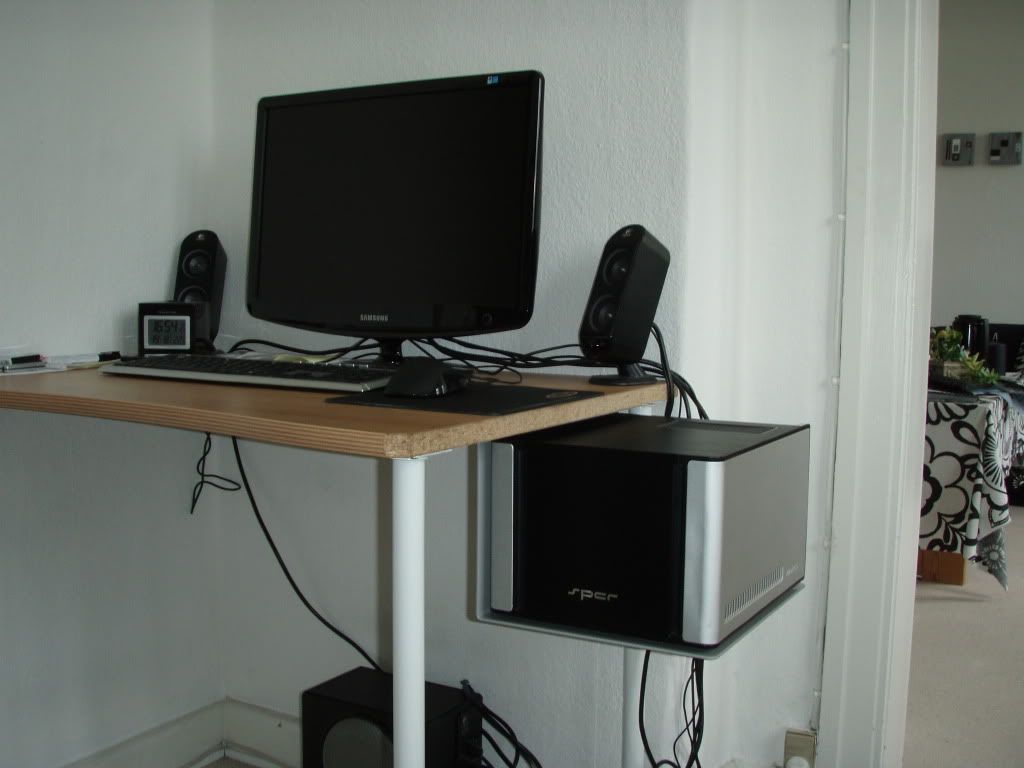 Its made from 3mm Domex 650MC. (Used for truck chassis, cranes and such. Very overkill)
Lasercut, bend, then powdercoated grey.
Sorry about the cable mess.
Thats it from me this time around.
Cheers.