This is the third build in my beloved Antec P180 case. The
first
and
second
builds were also posted here. Prior modifications to this case including removing the fan grills and improving airflow on the filter doors, both now commonly seen modifications.
Full gallery with 8mp images located at
http://mrbsdomain.com/gallery/index.php ... ory/mypc10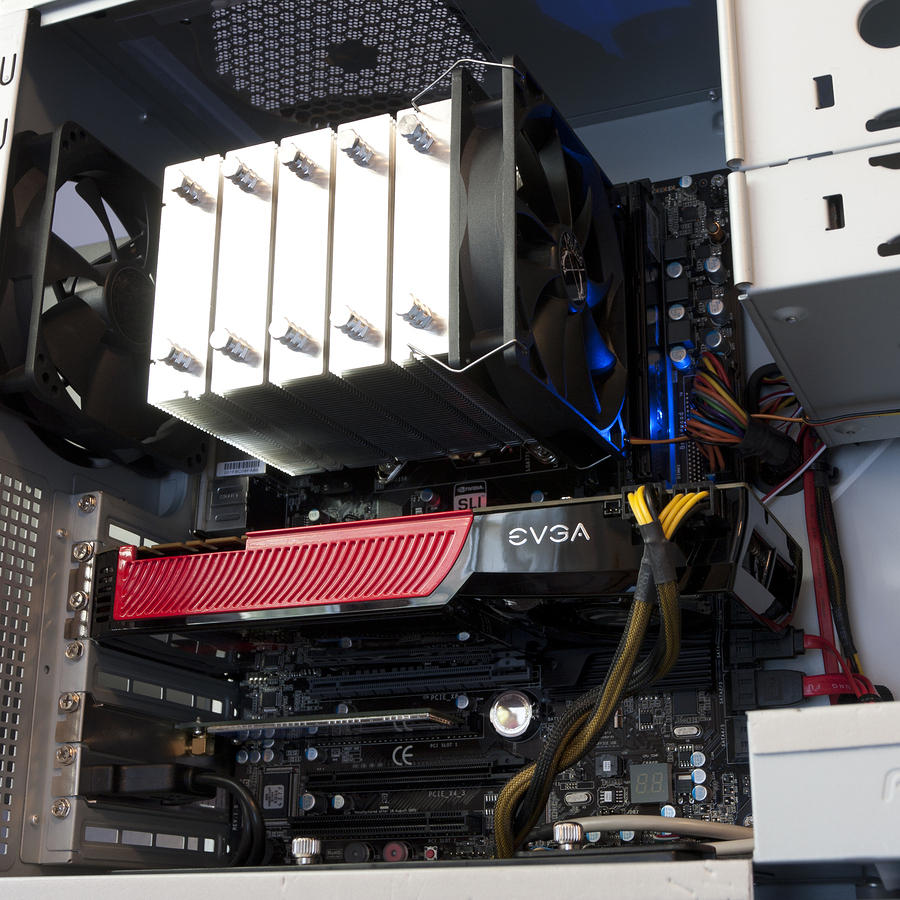 In the course of shopping for new parts I was tempted to upgrade my case but instead elected to break out the Dremel again to attain some of the benefits of the newer P series cases, namely the ability to run wires behind the motherboard. I have also held onto some other parts I'm fond of like the Seasonic PSU.
I'm not the first person to make these particular cutouts in a P180 case so I was largely following the lead of others shown here and elsewhere. This was my first time cutting into the steel beyond the fan grills (work shown in last build) so I developed a slightly heightened appreciation for the strength of the case.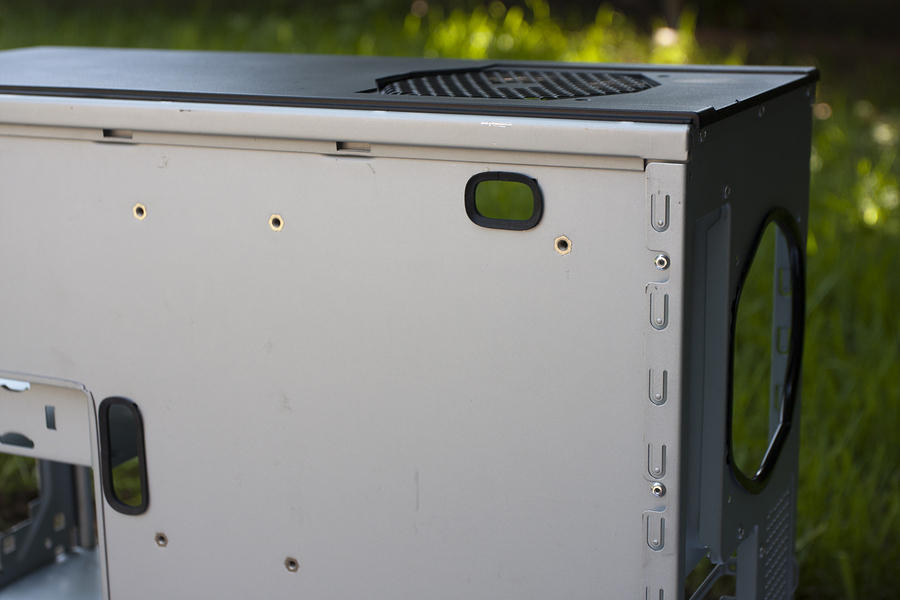 These are the new parts. Not pictured are the new DVD burner and additional 1.5tb hard drive.
Full Parts List:
Antec P180 Case
Seasonic S12-500 500 watt Power Supply
EVGA P55 SLI 132-LF-E655-KR LGA1156 Intel P55 ATX Intel Motherboard
Intel Core i5-750 Lynnfield 2.66GHz LGA 1156 95W Quad-Core Processor BX80605I5750
with Scythe Mugen 2 CPU cooler
EVGA GeForce GTX260 Core 216 896MB DDR3 Graphics Card 896-P3-1255-AR
A-DATA Gaming Series 4GB (2 x 2GB) 240-Pin DDR3 1600 SDRAM
Western Digital Caviar Black WD6401AALS 640GB 7200 RPM hard drive
Two (2) Samsung EcoGreen F2 HD154UI 1.5TB hard drives (for RAID1 media storage)
ASUS DRW-24B1ST SATA DVD Burner
Rosewill RCR-IC001 40-in-1 USB 2.0 3.5" Internal Card Reader
Scythe Kaze Master 5.25'' Bay Fan Controller
Three (3) YATE LOON 120mm Case Fans (D12SL-12)
Linksys WMP54GS PCI Wireless Card
The rebuilding itself went pretty smoothly. I already had a good idea how I wanted things to look. There was a some difficult getting the 'back' cover on to the case with the wiring behind the motherboard. There is only minimal clearance in that gap so the motherboard power cable had to be massaged a bit to be flat enough for the cover to fit on. You may botice black paper sticking out of the front end of the case. It is intened to block light from the HDD LEDs from leaking out of the right front of the case.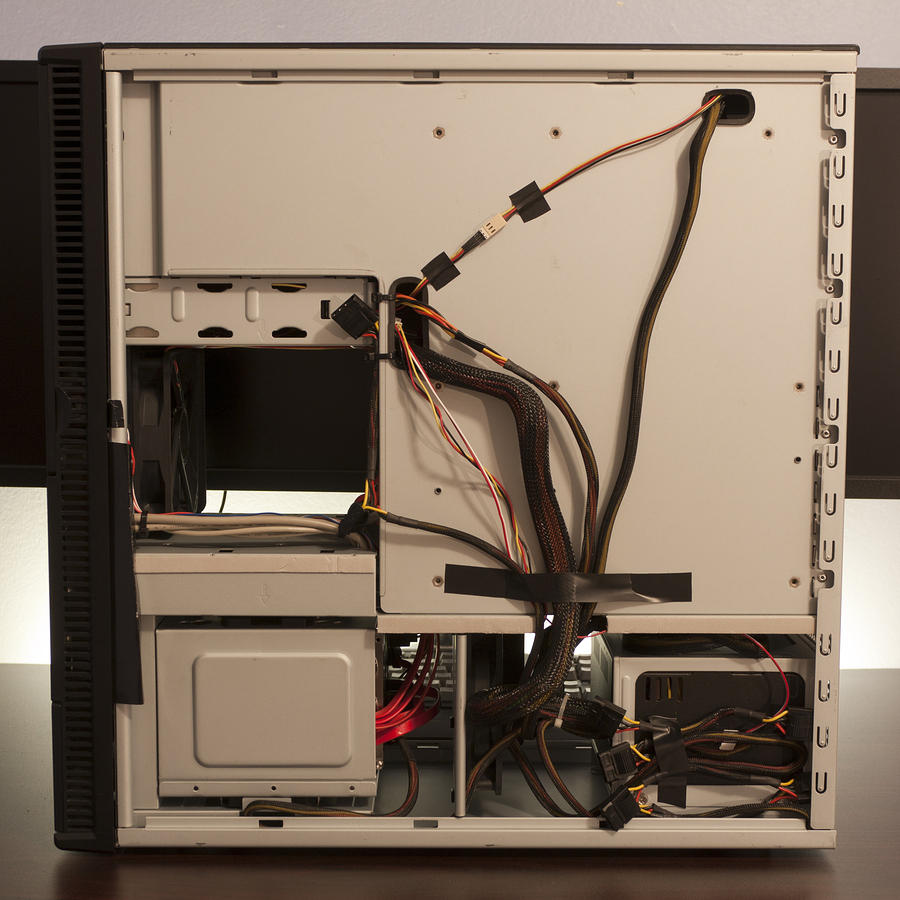 Overall, the two new wiring cutouts worked very well.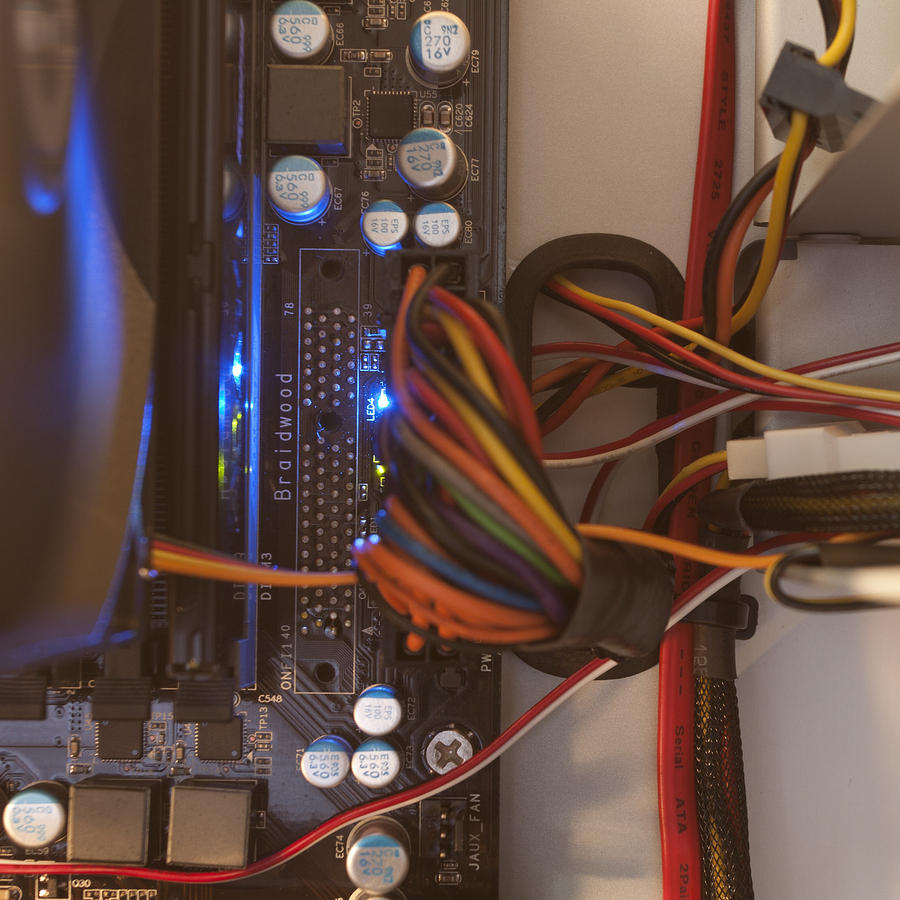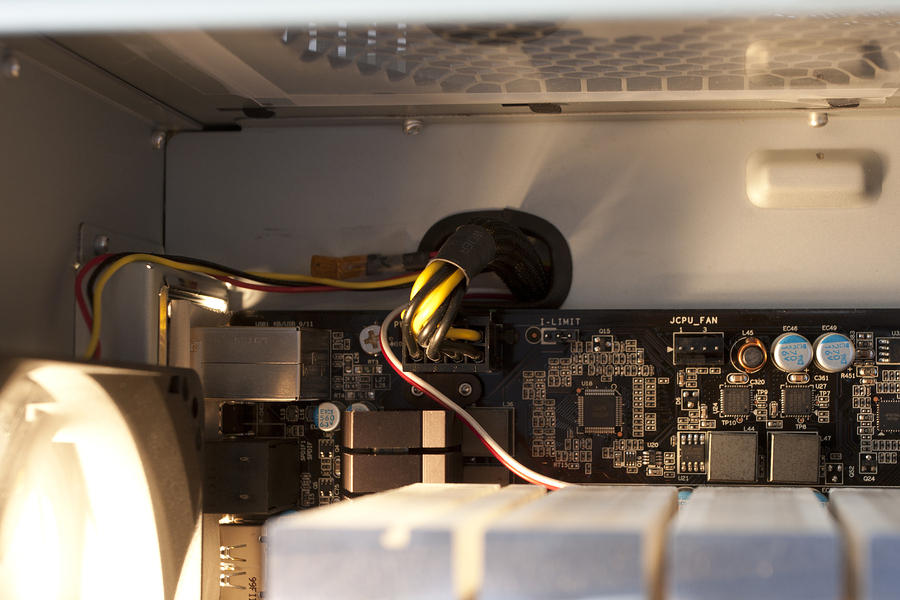 More pictures: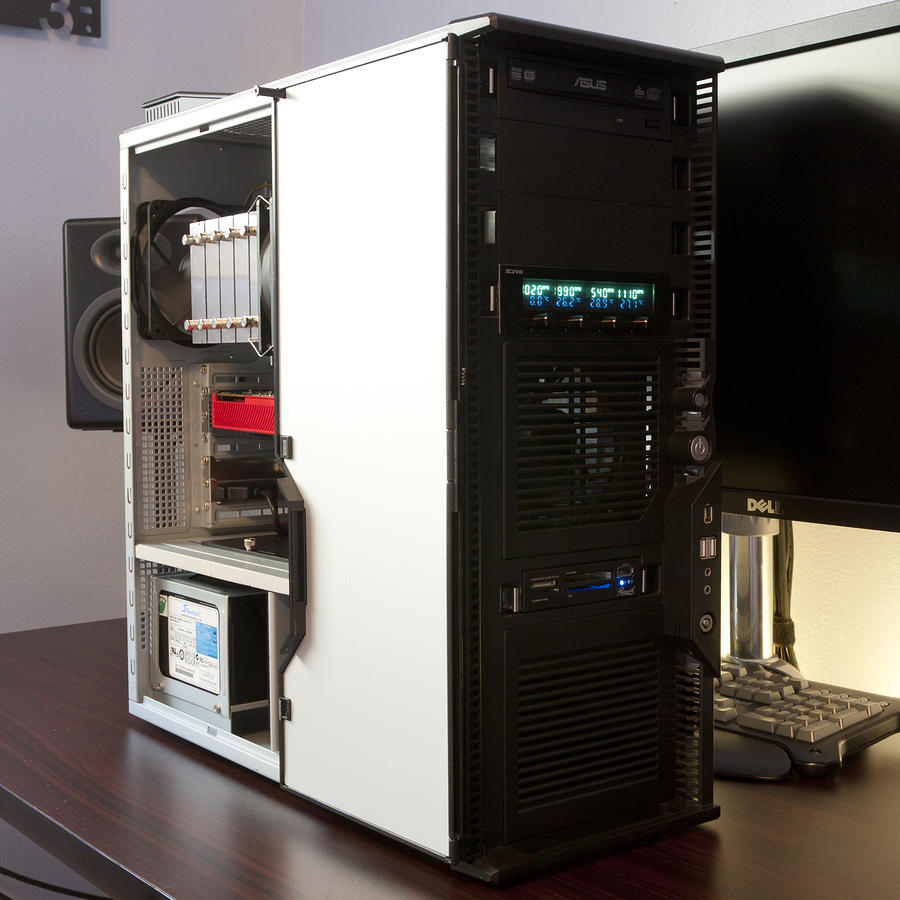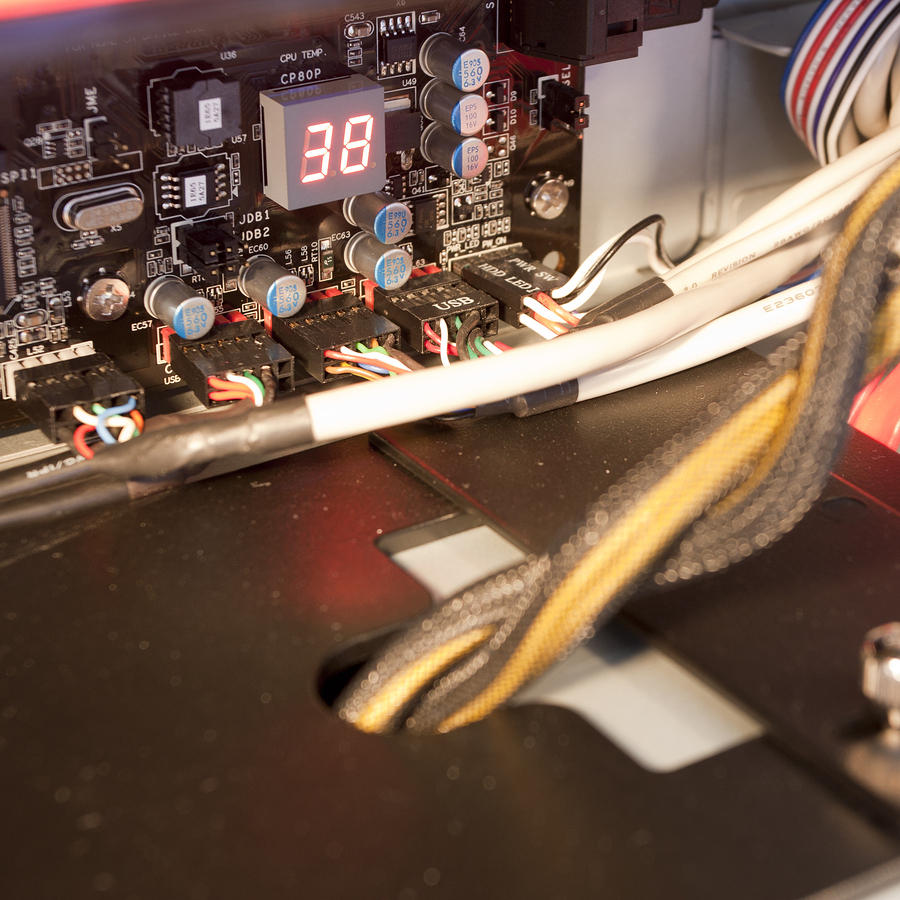 Case in it's natural habitat: