I decided to give this one a try, and it´s actually pretty good
With no airflow in a 25°c room it has now settled at 35°c. With no airflow i mean at the bottom of the case with the case open and no fans.
I have it disconnected atm, but i have the homebrew enclosure under the Scythe so its basically sitting on a 40°c surface(no metal to metal contact though), im shure the temperature would drop if i removed the homebrew thing
Im not removing it though, because this Scythe will be in another puter. The enclosure gets pleasantly warm, so its transferring heat properly
I have a Samsung SP1213C 120gig sata in there now, and i have to put my ear a few inches away to hear it
I really like the idea that there is not one single hole in it that lets noise escape directly, and it seems to work.
It´s better than the mCubed Vertical Silence, both in noise and temps. And the mCubed is a pretty good enclosure too
Pics in ten minutes.. Have to disconnect the drive and open the box to take pics.
Took them at VGA quality so sorry bout the quality, i just don´t feel like resizing pics at 1:30 in the morning
The first and last pics are slightly out of focus too..
As you can see from those pics, the sides of the HDD touch the alu box, the gel transmits the heat from the alu box to the outer skin but it´s soft enough not to transmit vibration. The drive is surrounded by dense foam, and there´s nowhere sound can escape directly.
The other half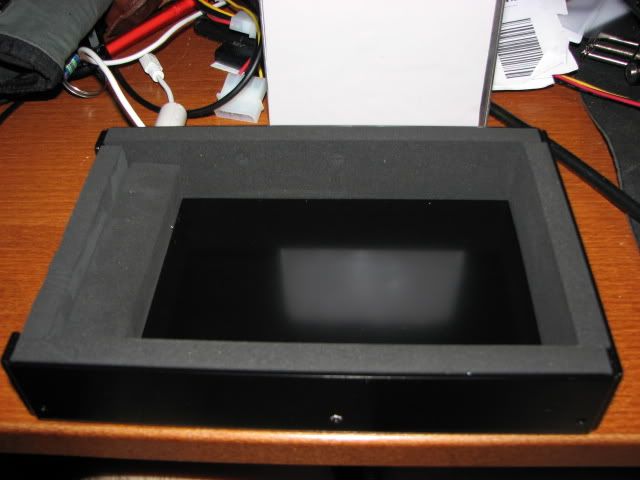 The HDD is screwed between two alu things to make a box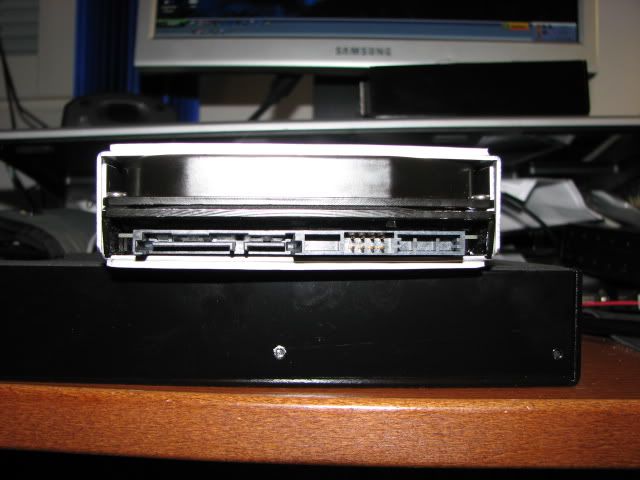 Something Scythe calls gel sheet is applied on both sides.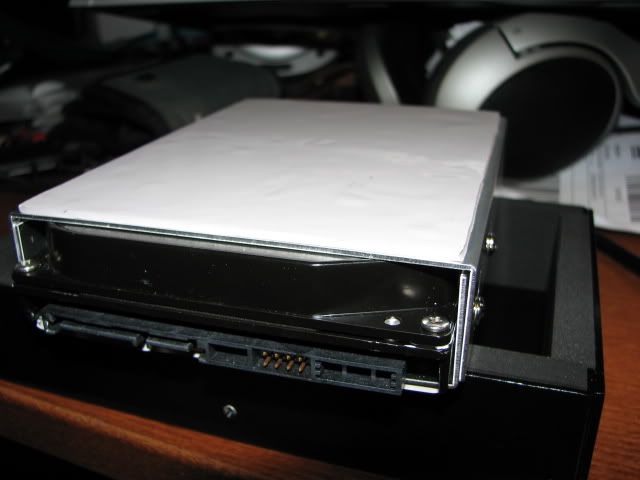 It´s then pushed into the other half of the box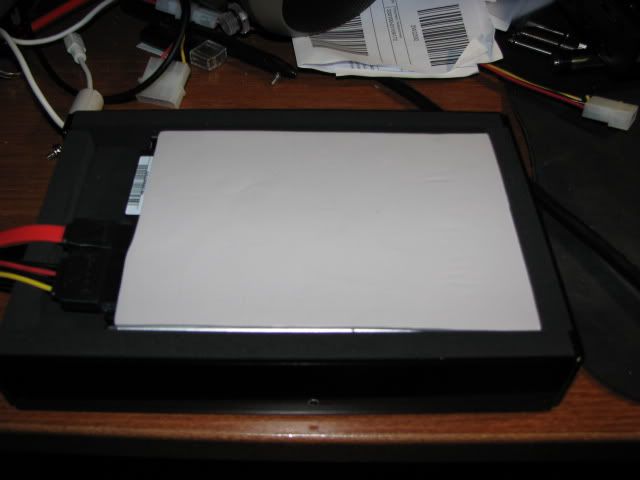 Six screws later the top is on and its finished