Post needs to be tweaked, but this should do the trick for now. 7/29/08. Concised down a little more: 7-30-08, 7-31-08
Well, here's all the photos I took way back when for this rig. Just now getting around to posting them lol.
Certainly not astounding by todays standards, nor nearly as quiet in its current form (it needs a fans upgrade) as the server and desktop I built in the last month and three months respectively, but I'm still proud of her final design.
Original 80mm Setup: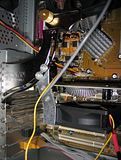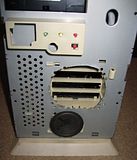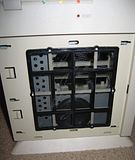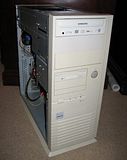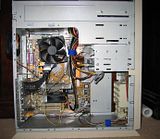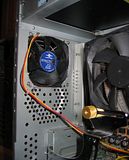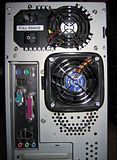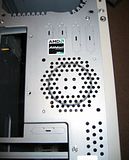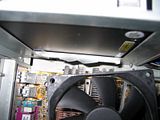 Modding in 120mm Fans Later On: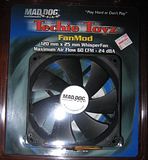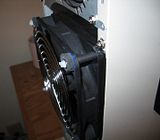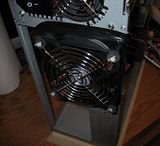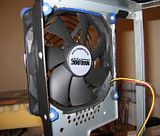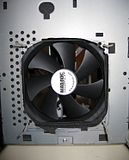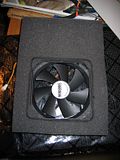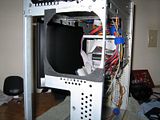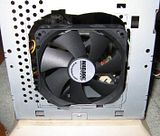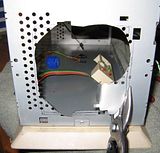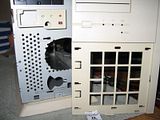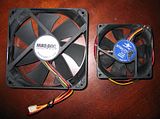 Original CPU HSF Setup.
As you can see a tab broke on the socket, so it was a good time to upgrade to the Thermalright Si-97.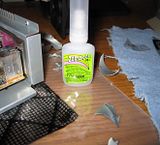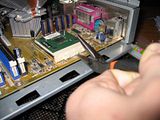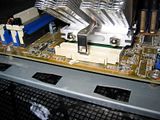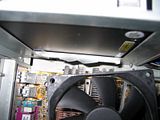 Si-97 Setup in a draw up configuration, deflected to exhaust: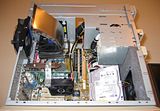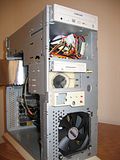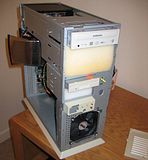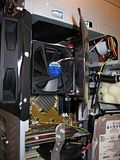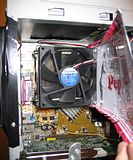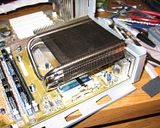 Hard Drive Setup.
Original idea. I implemented this idea again in my A64 3500+ computer [note to self, add pic], back when that was the latest gen hardware.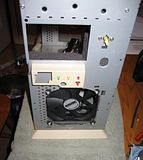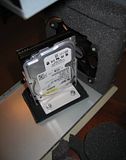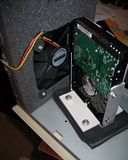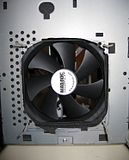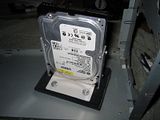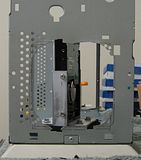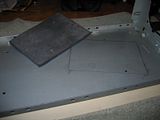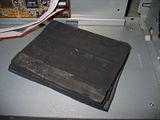 Final Resultant After New Si-97 Installation and 120mm Mod: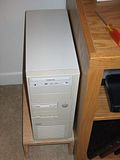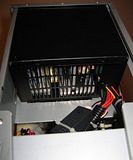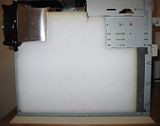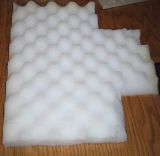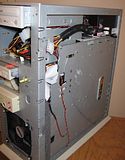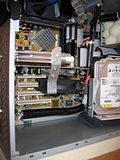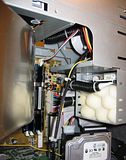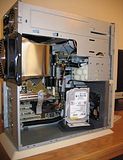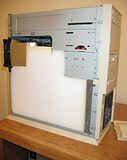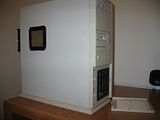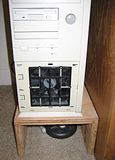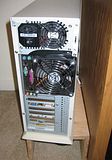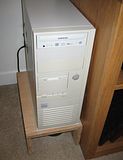 The machine is coming back in the fold after serving faithfully at another local. And now that I've gotten around to posting these pics, I'm planning a fan replacement to Scythes and a PSU replacement. I guess the variableness of this all is why I always take documentary photos while knowing full well I probably won't ever get around to posting them.
Feel free to 'steal' any ideas, and I'd love to hear it if you do! Credit to the SPCR community to the brilliance of zipties, and BlueFront iirc for mentioning the MadDogs which were one of the few available YLs of that era.
DrCR
p.s. For the recored, these old steel cases are tough! For you newbies out there, nowadays just go ahead and spend the money on a Mike Chin influenced Antec case and just tweak that a bit if need be -- it's a lot easier.