Hi there!
OK, I know that for most of you this is not really new, but for me its been very very exciting, I never thought I would build my own little computer...
Of course I have several people helping me, from professors, to brothers, father, and of course people from this lovely forum.
Not sure if I am allowed to post several pictures, I will be posting picutres every week till the whole project is complete, if not allowed just let me know, and I will delete all my posts in this thread!
[Week 1]
All this was a bought a while ago, to be more precise, 3 weeks and half ago, it took a long time to do the homework, study and read reviews about computer parts, especially the mother-board.
Everybody said and agreed that I should stick with intel, and since I wanted a powerful computer for protein simulation, I got the best processor I could, a little Q9550.
On the same day I went to two different stores, one to see intel motherboards and the other to test and see the nvidia boards.
Since I was already exchanging emails with Matrox TripleHead2GO crew for a long time before taking the decision of building my own machine, I decided to go after nvidia graphics card (and nvidia motherboard), since only nvidia can offer enough resolution to feed 3 22" monitors (I have 2, still need to buy one more).
So yes, I decided to go nvidia+intel solultion, hopefully I didnt make a bad choice!
nForce 790i Box...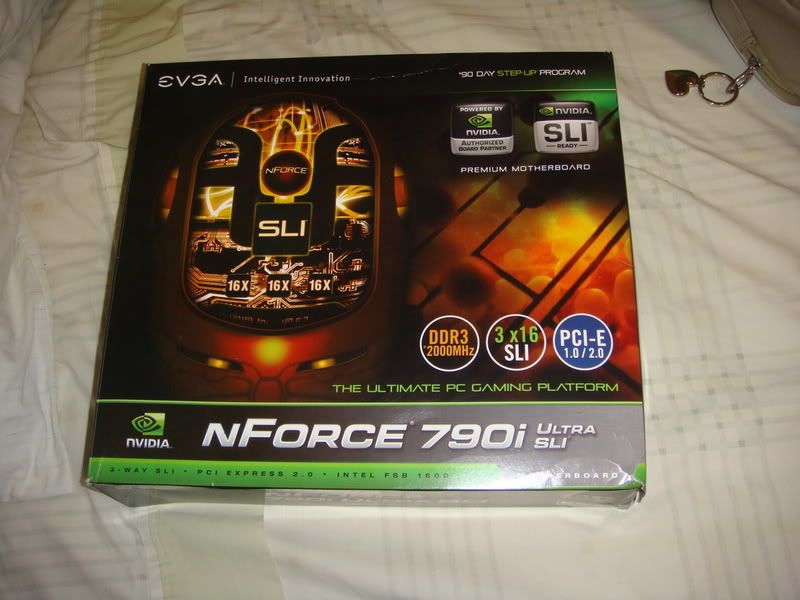 Some of the parts 790i+stock cooler+q9550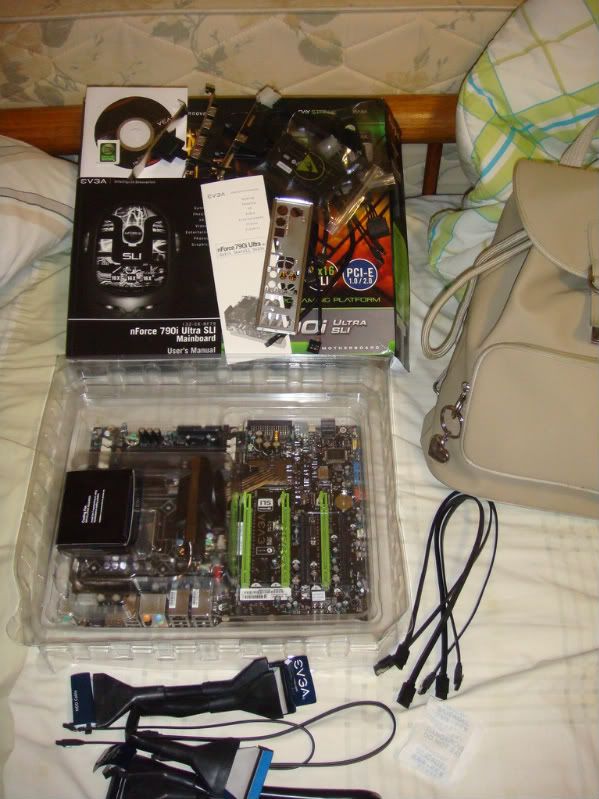 n790i detail