I have purchased one 220W AC adapter from Liteon PA-1221-03 this has the 4 pin din connector necessary for my PSU and with the right pinout.
It outputs 20V 11A so 220W this is enough to supply two of my PSU connected in parallel that will allow some people that will want a dedicated video card that can use up to 100W the remaining 120W for the system or use lots of HDD.
This is purchased from eBay item number 350250601618 and it will cost 46.90$ US + shipping (world wide shipping 15$ what I payed ) if you live in US then shipping is free.
It seems the guy have plenty of this and is a great purchase even for one PSU especially if you live in US.
I made some photo with my item so you can see that this is great quality the weight is 1.46Kg (3.22lb) compared with the 150W Gateway that is only 820g (1.8lb) both without AC cable
ZOOM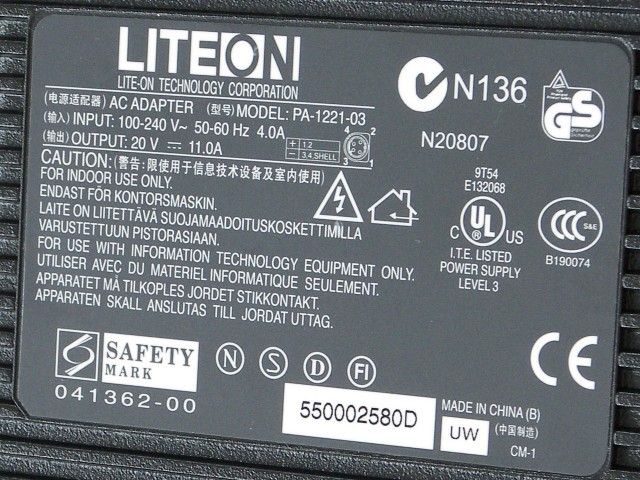 ZOOM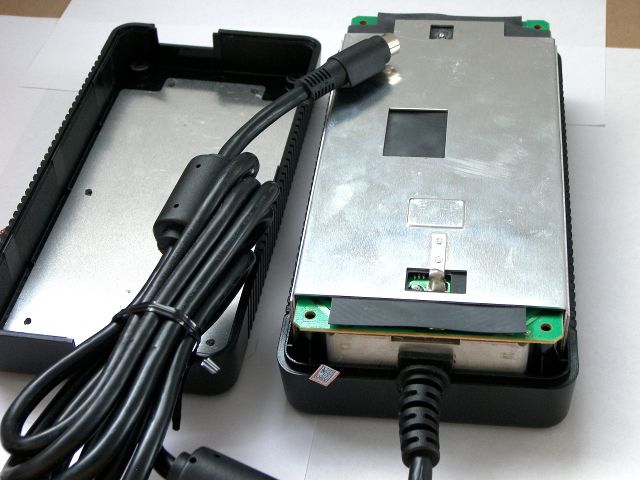 ZOOM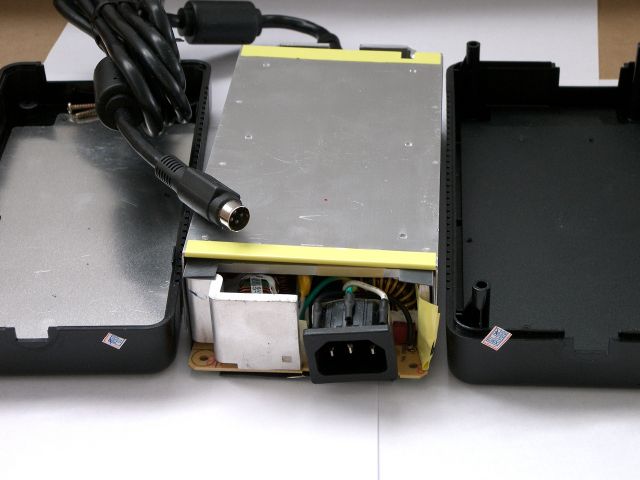 ZOOM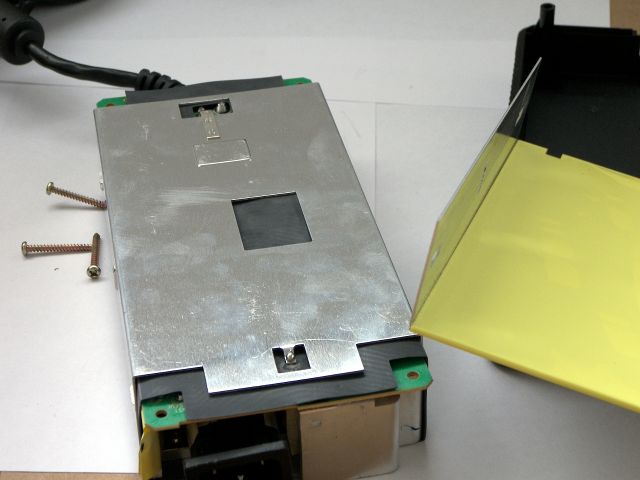 ZOOM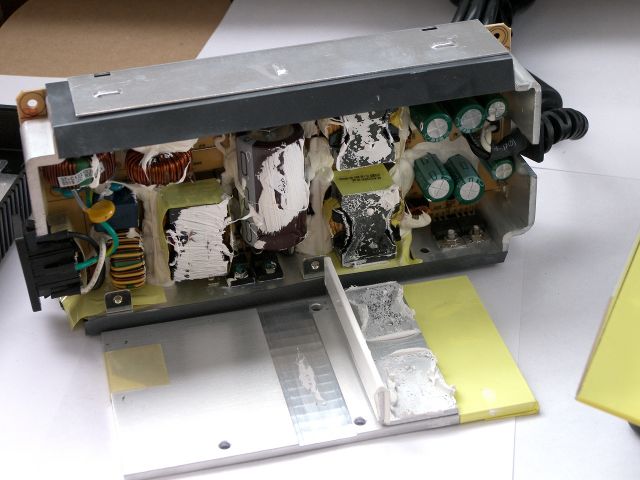 ZOOM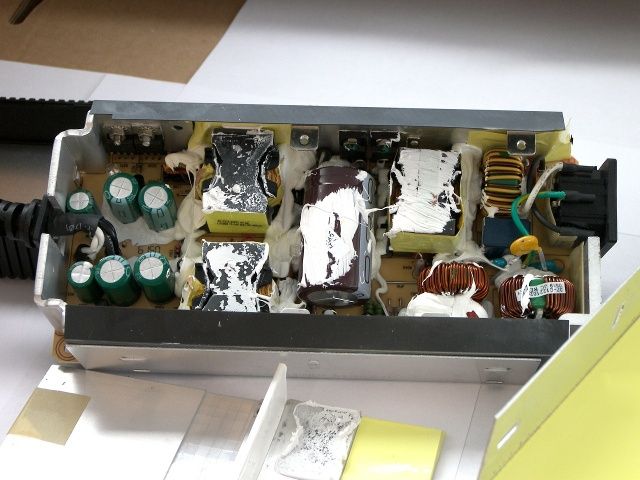 ZOOM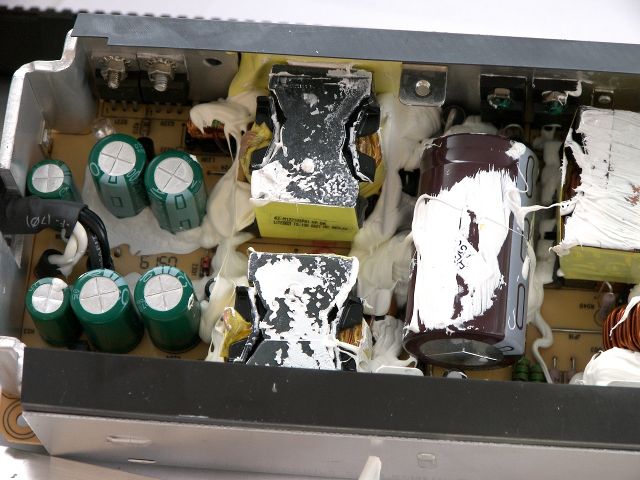 ZOOM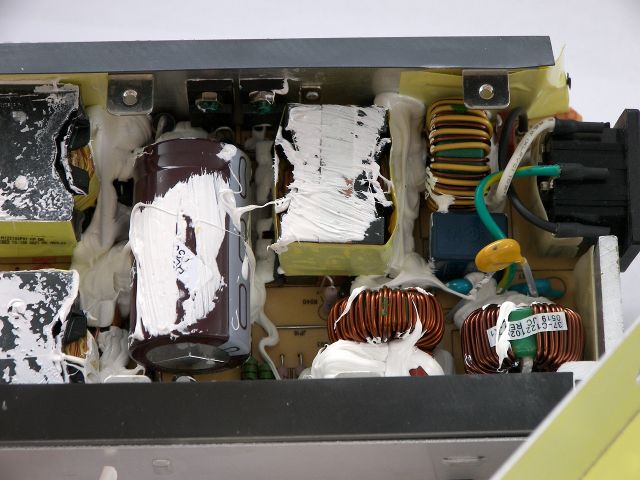 ZOOM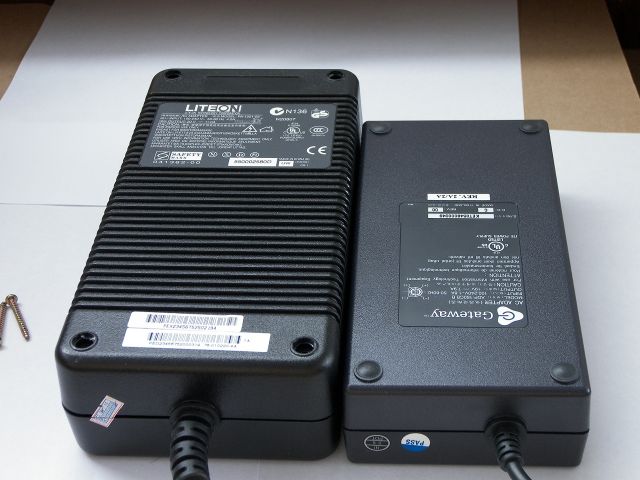 ZOOM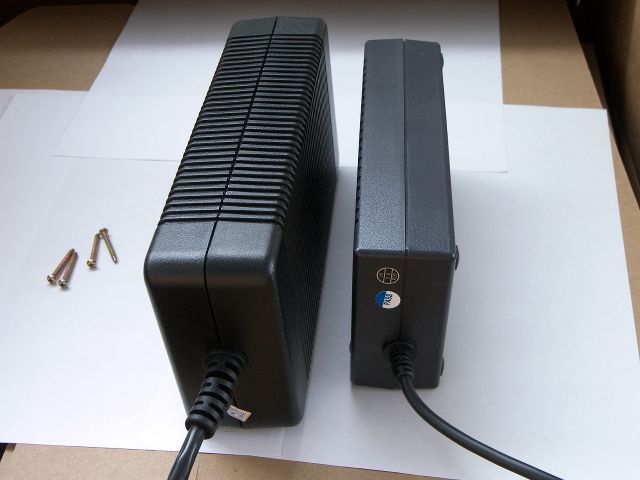 ZOOM